Hot date doesn't have to burn wallet
By Jordan Moser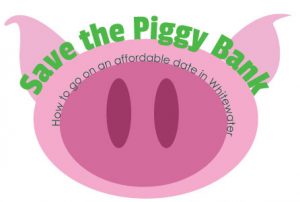 Staff Writer
So, you've just worked up the courage and asked your cute lab partner out to dinner, and to your surprise, they accept. While the better portion of the next 24 hours could be spent sitting in your room, wondering how on earth your cheesy proposal actually worked, you receive a text:
"So where do you wanna go to eat?"
Remain calm. Plenty of local restaurants offer exceptional food options that won't break the bank and leave you skipping laundry for the next month.
If the two of you are looking for a casual night out, Gus's Pizza Palace and Rosa's Pizza are both very reasonable options for local Italian goodness.
Both located in Whitewater's historic downtown, these two restaurants serve up delicious pizza as well as some featured specialty dishes. Gus's and Rosa's have daily specials that are designed to give customers the most for their money. Check out their websites for more information on specials as well as their menus. (gusspizzapalace.com, eatrosas.com)
Not in the mood for pizza? Jessica's Family Restaurant, also located in downtown Whitewater, is another eatery that provides customers a high-quality dining experience without the high-quality price. Widely known by students and Whitewater residents as the city's best breakfast spot, Jessica's also has an extensive lunch and dinner menu that serves tasty dishes such as steak, seafood and pasta.  Explore the menu and more at jessicasfamilyrestaurant.com.
There are many other options for delicious food in Whitewater, but Gus's, Rosa's and Jessica's are all budget-conscious dining decisions for a casual date night.
Whitewater offers a number of fun activities for couples to do around town that cost little to no money at all.
If you're looking to complete your date with a movie, Cinemas of Whitewater is an affordable and nearby option to see the latest blockbuster movies. On Tuesdays at the cinema, all movie tickets are just $5.50, which makes it a sure-fire way to save money while having a fun movie- going experience.
If you are feeling adventurous, however, lace up your hiking boots and hit the trails at either the UW-Whitewater Nature Preserve or the Ice Age National Scenic Trail located about nine miles outside of Whitewater. These are both absolutely free options and offer a chance to get out and explore the natural beauty of the Whitewater area. The campus nature preserve is located near Perkins Stadium and has a series of different trails covering from 0.8 to 1.2 miles each. The Ice Age trailhead is just off Hwy 12 on the way to La Grange and involves much longer trails that extend all over Wisconsin. Pack a picnic basket and share a meal while enjoying the incredible Wisconsin scenery.
So maybe you haven't asked your cute lab partner out yet, but with these tips in mind, you will be ready, when the time comes, to sweep them off their feet with a fun, tasty and affordable date night.
Graphic by Ashley McCallum