By Justin St. Peter
Sept. 30, 2015
Imagine watching the Super Bowl and watching your team march down the field and take the lead. There is 30 seconds left, and the opposing team has a chance to win or tie the game.
Suddenly, the screen fades to black and your tv provider flashes a message across the screen that reads, "Your event has ended. Thanks for watching."
Panicking, you jump out of your seat and attempt to refresh your page multiple times, only to find that nothing you do works.
Frustrated, you turn to Twitter and continuously refresh your timeline to hear the latest news.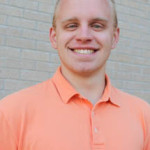 Then, confusion sets in; the opposing team had a huge play, but there is mass confusion whether they have enough time to kick the field goal to tie the game up.
A few minutes later, you find out the game is over and your team won. The elation you feel is replaced by frustration that you missed the ending.
After scrolling through Twitter, you find the same thing happened to everyone attempting to watch the game at home.
This is eaxctly what happened when the Warhawks took on the Morningside College Mustangs on Sept. 24.
The matchup featured a battle between the No. 1 Warhawks in Division III and the No. 1 Mustangs of NAIA (National Association of Intercollegiate Athletics) and was broadcast exclusively online on ESPN3.com.
In a game that featured terrible weather conditions which it made nearly impossible to see at times, the teams combined for a drama-filled 63 points.
The 'Hawks prevailed 33-30 when senior running back Jordan Ratliffe ran in a six yard touchdown with 38 seconds left.
The win brought the 'Hawks win streak to 35 straight wins, the longest current streak across any level of college football.
The play that will be remembered though is when sophomore tight end Tony Gumina caught a deflected pass and sprinted 54 yards down the sideline for a touchdown. That score gave the 'Hawks a 16-7 lead with 10:37 left in the first half.
The spectacular play was shared all over the web and eventually wound up as the No. 2 play on Sportscenter's Top 10 plays.
No matter how great of a game it was though, it all boils back to ESPN3's problem. Apparently someone was asleep at the wheel at ESPN's headquarters because many college football fans missed out on a drama-filled ending.
Fortunately for 'Hawks fans, the win streak is still alive, and the 'Hawks are able to roll into WIAC Conference play on a high note, even if their fans couldn't see it.
Thank god the national championship will be televised on ESPN and not ESPN3.