Metal bands rock Janesville concert
Oct. 13, 2015
Although it hasn't even been three weeks since the 2015 JJO Sonic Boom concert, I can't wait for the lineup next year.
At this year's Sonic Boom, I saw one of my all-time favorite bands, Five Finger Death Punch. Ever since my older brother introduced me to the 5FDP about six years ago, I've wanted to see them in concert, and I finally had the chance.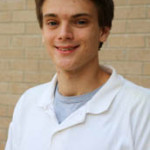 This year's Sonic Boom took place on Sept. 26, and the lineup was amazing, featuring other popular bands such as Papa Roach, Godsmack, Pop Evil and In This Moment. The opening band was Janesville's very own Versus Me.
Sonic Boom is an annual concert hosted by 94.1 JJO at the Southern Wisconsin Regional Airport. The event is an all-day deal, and it's very similar to the past JJO concert event called Band Camp.
At Sonic Boom, there are over a dozen rock and metal bands that play throughout the day on two different stages. After each show, the next band up plays on the other stage, and the bands keep alternating stages all day. Near the end of the event, the headlining band performs for a couple hours. 
I went to the concert event with my brother and my three closest friends from back home in Janesville.
Getting a spot close to the stage is nearly impossible, especially with over 10,000 fans swarmed into one area.
Luckily, we were able to find a great spot close to the stage during Five Finger Death Punch's performance, and it was phenomenal. The drummer, Jeremy Spencer, was given his own solo at one point, and he blew the crowd away. The lead singer, Ivan Moody, is one of my favorite singers, and one of the guitarists, Zoltan Bathory, is an inspirational musician for me also.
Godsmack's performance was a show I'll definitely never forget either. I was really impressed by the lead singer, Sully Erna, who also plays drums and guitar extremely well. He's a talented musician and a funny guy.  One lucky fan was given the ultimate birthday gift when his friends announced his birthday, and Sully invited the fan on stage to wish him "a happy f****** birthday." During the show, there was never a dull moment.
I would definitely recommend for any and all rock or metal fans to go to Sonic Boom next year.
For more information about the concert, visit wjjo.com/sonicboom/