Bro… How to build a successful fantasy football team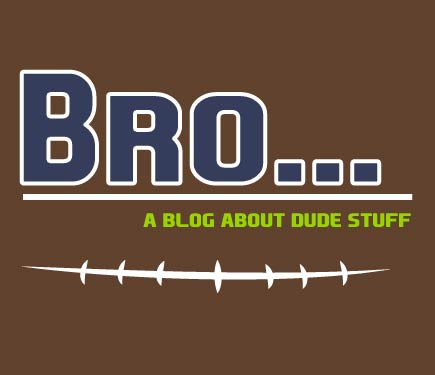 By Jordan Moser
Oct. 20, 2015
Week seven of the fantasy football season is quickly approaching and you are the bottom feeder of your league with a shameful 1-5 record. Your high hopes for a successful season are hanging by a thread as you try to rally your troops and lead your team to a win. But this is fantasy football, and no matter how much you would like to give Demarco Murray a momentous motivational speech, he and the rest of your players could not care less about a few disappointed fantasy owners. So what exactly can you do at this point in the season to turn your team around and possibly bring home the championship trophy at the end of the season?
You can't put a price on a consistent fantasy quarterback. With Tony Romo injured and Buffalo's strange quarterback situation, it is in your best interest to secure a stable field general who is not injury prone and has the potential to put up big numbers through the air. Guys like Phillip Rivers, Aaron Rodgers, and Andrew Luck are solid options because their offensive schemes allow them to focus on throwing the ball unlike "run heavy" teams such as the Texans and the Vikings.
Also, take the wide receivers on your quarterback's team into consideration. Teddy Bridgewater, while he is a promising young passer, does not have many weapons at wide receiver while guys like Andy Dalton are fortunate enough to have aggressive playmakers like AJ Green to throw to. The NFL has changed significantly over the past thirty years from a running league to a passing league so locking down a championship caliber quarterback should be your number one priority.
Defense wins championships. Defense also wins fantasy football leagues. There are a few ideas to consider when you are picking the defense of your team, the most important of these being the strength of the opposing teams' offenses. This year in the NFC North, there have been twelve team wins, six of which belong to the Packers. The same can be said about the Broncos who have six wins as well while the rest of the AFC West has five wins among them. The Packers and the Broncos will face their division rivals twice this year, which bodes well for their defenses.
Good fantasy defenses also have relentless playmakers who have tendencies for sacks and interceptions. While some of defensive fantasy scoring deals with the amount of yardage they give up, teams with an aggressive front seven and ball hawking defensive backs can rack up huge fantasy numbers.
Similar to quarterbacks, there is a limited supply of elite kickers in the NFL and your team does not stand a chance without consistency from the kicking position. From here, it is basically a numbers game. Dan Bailey (DAL), Justin Tucker (BAL), and Stephen Gostkowski (NE) rank top three all time in NFL field goal percentage, respectively. When in doubt, just pick the one with the coolest sounding name. I would suggest Chandler Catanzaro (ARI), Cairo Santos (KC), or Sebastian Janikowski (OAK).
Hit the waiver wire, make some trades and cheat if you have to. (The Patriots did it and look how that ended up for them). Fantasy football is only around for a few months each year so don't hold anything back.