Column by Justin St. Peter
Nov. 3, 2015
Quardell Young's illustrious basketball career is not over yet. The former Warhawks star point guard was selected in the fifth round, with the 95th pick, in the National Basketball Association Development League Draft (NBA D-League) by the Maine Red Claws on Oct. 31.
After the draft, Young was part of a three-team trade that landed him on the Texas Legends, the Dallas Mavericks NBA affiliate. The D-League is the official home of the NBA's minor league system for players, coaches, officials, and front office personnel, according to their homepage.
Former NBA veteran guard Nick Van Exel is the team's head coach and tweeted out congrats to Young for being acquired by the team.
Young will be one of 17 players vying for one of the 10 open spots on the team's roster.
There is no doubt that Young deserves one of those 10 spots.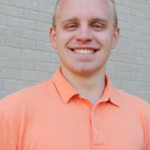 Throughout his four year career at UW-Whitewater, he was an integral part of two national championships.
As a senior, he was named a consensus first team All-American in 2014-15, Central Region Player of the Year by two different organizations and was named WIAC Player of the Year.
Young is UW-Whitewater's all-time leader in points with 1,340, 122 games played, 467 assists, 225 steals and 51 blocks.
If that does not scream player that deserves a chance, I am really not sure what else he has to do.
The UW-Whitewater basketball program is no slouch either, having won four national championships in the program's history. The Warhawks faithful have seen their fair share of outstanding players.
If anybody watched him play during his time on campus, they would recall Young's hard charges to the rim and twisting layups.
He didn't have the greatest jump shot, but when he starting hitting them, he became an even bigger nightmare to cover.
The crowd would wait for his ankle-breaking dribbling moves that would leave defenders on the ground or standing still trying to figure out where he had just gone. These moves happened at least once a game, yet the crowd was constantly amazed at them.
Young was generously listed at 6-foot but blocked players shots that were nearly a foot taller than him on multiple occasions.
He has what many sports columnists would call the "clutch gene," as he has hit multiple game winning shots and defensive plays, especially in his senior year.
In the final game of his junior year, he dribbled the length of the floor in less than four seconds to hit a game-winning layup to win the national championship against Williams College after the Warhawks had blown a huge lead, all while getting fouled.
Young may be an undersized guard, but his athleticism, decision-making, and heart can match up with anybody in the NBA today. All he needs is a chance.
This year, there is a record 132 players that have played in the D-League on NBA Opening Day rosters, which is 30 percent of the league.
If and when the former Warhawk makes the Legends, Young could add to that ever-growing list of players successfully fulfilling their NBA dreams.
Come to your senses Dallas Mavericks and give Young a chance. He won't disappoint.