Time with family defines holidays
Dec. 8, 2015
The things I love the most about the holidays are watching movies, spending time with family and friends and eating Christmas cookies.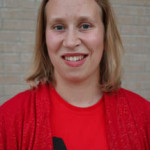 I love the movies "The Santa Clause" and Dr. Seuss's "How the Grinch Stole Christmas." I personally love these films because of their comedic feel. I love Christmas movies in general because they are quite hilarious and full of holiday cheer.
In general, I enjoy watching films with my family. I love seeing their reaction to what is happening on the screen. I enjoy laughing along with my loved ones at the funniest parts of the holiday     movies.
Another thing I like to do is spend time with family both on Christmas Eve and Christmas Day. I love watching them open presents, especially when I got them something, and I get to see their faces light up. My family enjoys seeing me light up when I get a gift, especially when it's from my grandma Arlene Trewyn. She loves buying me gifts and always smiles when I thank her for all the gifts I received. 
I also love going over to my cousin's house because it is always decorated with a Christmas village. I find it to be quite realistic, and it always smells like mint when I walk inside. Traditionally, we watch "National Lampoon's Christmas Vacation" because it is a comedy, and I love holiday movies.
I also love to open presents there because their house is always so festive and decorated with Christmas spirit.
Christmas is also a time when I get to see my cousins who come home from work. I love to talk to them in person instead of just online. I enjoy hearing about what they have been up to, and I tell them about my fall semester.
I truly cherish these times because I feel they are sacred compared to the summer months.
I love shopping for Christmas and the peaceful atmosphere on Christmas Eve.
Most of the time, I spend my Christmas Eve at my home opening the first rounds of presents with my pets and parents by my side. I always get excited the night before Christmas because I know I will be able to see family members again.
Over the years, I have decided that is what Christmas is all about: spending time with the ones you love while celebrating achievements and new beginnings.