Potty mouths: Keep politics out of bathrooms
March 29, 2016
Bathroom activities are a minefield of awkwardness: the sounds, the smells, the peripheral observation of someone trying to not to look like they're picking at that zit in the mirror. It's probably the weirdest unsolicited social activity that we must deal with daily. It's life.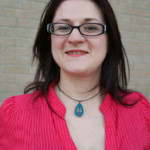 For many people the issue is a double-edged sword, or at least it was in North Carolina before the state decided to go ahead and drop the blade. For the individuals of North Carolina's transgender community, the decision as to which bathroom to go into has been made for them – well, technically against them.
The North Carolina state legislature passed a law which blocks local governments from passing anti-discrimination rules to grant protections to gay and transgender people. To add to the beauty of the decision, this law occurred just a month after city of Charlotte, N.C. passed a measure that protects gay and transgender folks from discrimination from businesses.
Gov. Pat McCrory said he signed the bill, believing it was necessary to undo Charlotte's ordinance because it allowed "men to use women's bathroom/locker rooms."
I feel part of the issue is the general discomfort Americans have over bodies and their natural functions. That I can understand. I prefer to use empty bathrooms, even if all I'm doing is washing my hands. It feels like some leftover evolutionary trait that people would prefer to have as much privacy as possible when it comes to those natural functions; its one of the more vulnerable things we have to do, next to sleeping and eating.
The other part is the obvious and quite damning vein of homophobia that we can't seem to tear out of the nation's subconscious. It's difficult for people to imagine that a gay man would take a leak near them, let alone a trans man. Yet, how often do people really go out of their way to engage with stranger in the bathroom, especially during the deed? The answer: not many. And if so, there's likely some familiarity between the individuals, or somebody is either mistaken and/or inebriated.
Modern bathrooms in this fabulous first-world country of ours tend to have toilets cloistered inside of stalls. Since every toilet is enclosed, there is little reason to have to worry about privacy. Other than those single serving toilets, I have yet to see any free range bathrooms.
What about the restrooms that are specifically marked off for families? These bathrooms are intended for anybody with young children to use without having to worry about the awkward situation of a little girl inquiring about the activities of that man standing before the urinal.
So what is really at stake here? By that I mean, what's the angle being used here? Are we afraid that little boys will hear the sound of a girl taking a pee and suddenly become sex-crazed rapists? Or is it that if a teenage biological girl changes in front of a trans girl, she'll be thrown into a whole new hell of body dysmorphia because she doesn't have a penis? Nope, the supporters of these "bathroom bills" feel that trans women are clearly potential rapists, every one of them, never mind that there have been no studies that prove this.
Yet, there's something here that suggests this isn't about bathrooms and locker rooms. This is about discrimination. It's about a close-minded group in power doing its best to cram everyone into these painful roles. The issue is about willful and hateful ignorance that clings to their minds like the soiled toilet paper to a shoe. 
The only things to fear about the bathroom are un-flushed toilets and an empty toilet paper roll before the deed is done. Oh yeah, and Chuck Berry.