'Right to Rescue' bill lacks protections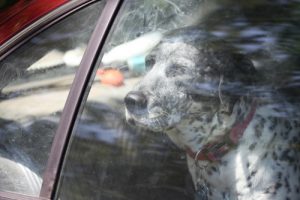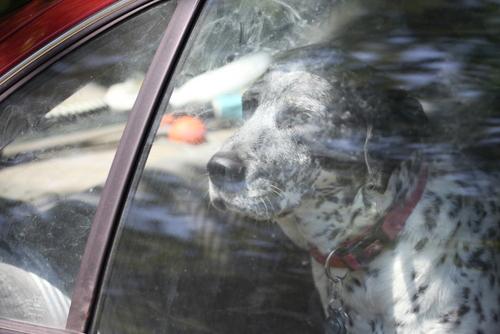 May 29, 2016
It's advised to not throw stones at glass houses, but California legislators are looking to make it legal to throw blunt objects – or a fist, if you're daring – at car windows, to save the life of a domesticated animal.
Upon first glance, I agreed with the "Right to Rescue" Act, still formally known as AB 797, introduced by Rep. Marc Steinorth (R-Rancho Cucamonga) and Rep. Miguel Santiago (D-Los Angeles), along with their 14 co-authors. While I don't know what it's like to be left in a hot car, I know what it's like to drive one; my beloved '97 Saturn had no air conditioning, and I often kept an old t-shirt or oven mitts in my glove compartment just so I could hold onto the steering wheel.
California's bill is a good-hearted attempt to protect innocent lives from negligence or unfortunate forgetfulness of pet owners, but misses a few critical protections for both the car owner and the good samaritan.
The bill's text can be found here, but to be summarized, it reads like an extension of the Good Samaritan law, where citizens are legally protected from being held liable for damages, when coming to the aid of an injured or ill person.
It has the support of the Los Angeles County District Attorney and the Humane Society of America. Other states – including Wisconsin – have implemented similar legislation.
Here's where the Right to Rescue Act matches up with current California law:
The Good Samaritan law mentioned above.

California Penal Code 597.7, which makes the act of leaving an animal in an unattended vehicle punishable under the state's Animal Abuse Code.

Kaitlyn's Law: While the Right to Rescue Act covers only domesticated animals, it's worth mentioning the state's 2001 law, named for a six-month-old girl who died after being left unattended in a hot car, made it illegal to leave children younger than six in a vehicle without someone over the age of 12.
Now's where the water gets a little murky for me.
In order to save an animal in a locked car, you've got to do some damage to a piece of property that isn't yours. With or without an animal in the backseat, that's still breaking and entering and trespassing.
California's vandalism law makes it a misdemeanor when defacing someone's property when the damages are equal to or less than $400, and it goes hand-in-hand with their trespassing law.
Should we be pushing aside breaking and entering and trespassing laws for Good Samaritan efforts? The answer is simple: it lies in the mindset of the person who broke the window.
It becomes a lot less simple when someone can justify their intended malicious destruction of property on the fact that there was an animal inside.
Along with the intent to destroy property, there's a few other missing pieces to Right to Rescue law, when it comes to the rights of both the car owner and the good samaritan.
What protections does the car owner have against petty theft or robbery occurring after a window is smashed? Currently, California makes theft a misdemeanor, and taking of property through force a felony. Would a person protected under the Right to Rescue law forfeit all protections, should such an occurrence take place?

Should the good samaritan be injured while attempting to rescue an animal, who is legally responsible to pay for any related healthcare costs? It would be unfair to make the good samaritan pay to have glass pulled out of their hand or to get their elbow placed in a sling, but also to the car owner, since there's no mandatory reporting clause to the law. Car owners shouldn't be responsible for health complications due to volunteer work.
Finally, the law requires a good samaritan to call law enforcement before breaking a window. Wouldn't it be a smarter practice to wait for law enforcement to arrive to either unlock the vehicle or break the window themselves, which would remove all responsibility from a concerned dog or cat lover?
I understand seconds and minutes count when any living being is locked inside of a hot car, but having citizens break windows and vandalize property shouldn't be a first resort.