DIY: Bring the 'Black Sheep' home with ravioli
What sets The Black Sheep apart from other restaurants on and off campus is their use of local food and passion for serving wholesome, quality food.
"It's all in the name" says co-owner Lisa Dawsey Smith.
"We want to be different," chef and owner of The Black Sheep, Tyler Sailsbery said "We want to make real food with real ingredients that supports the local community."
A lot of their food comes from the Whitewater City Market. Their menu changes depending on the time of year and what fruits and vegetables are in season. The Black Sheep is passionate about supporting local farmers and acting as source for students to access local food.
While The Black Sheep has a strong identity that cannot quite be duplicated, Sailsbery demonstrates how college students can replicate a Black Sheep recipe. With this step by step tutorial, you can make your own Black Sheep inspired ravioli.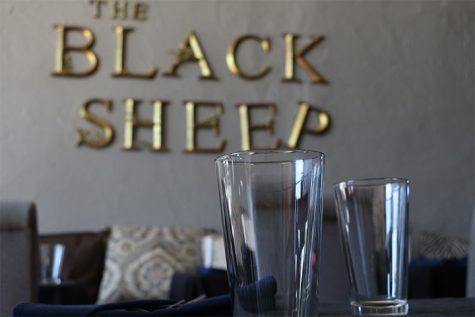 1.) Make your filling.
Blend half of cup of the caesar blend with a half cup of the ricotta and a pinch of salt and pepper and some Italian herbs (dried Italian blend or fresh basil) cheeses together.
2.) Take the wonton wrappers and brush the four edges and put a scope full of the filling in the middle and seal it up by putting it together. Seal the ravioli by cupping your hands so there is a slight indent for the ravioli and press them together.
3.) Once you've made all of your ravioli get a frying pan and add a little bit of minced garlic and red pepper flakes.
4.) With the exception of the fall season, The Black Sheep uses local tomatoes. However, a more accessible option for college students is to get a can of tomatoes and add a half a cup of the tomatoes into the sauce mixture and add a quarter cup of creme. Cook sauce in saucepan until it reaches a desirable temperature.