Family fest brings families to campus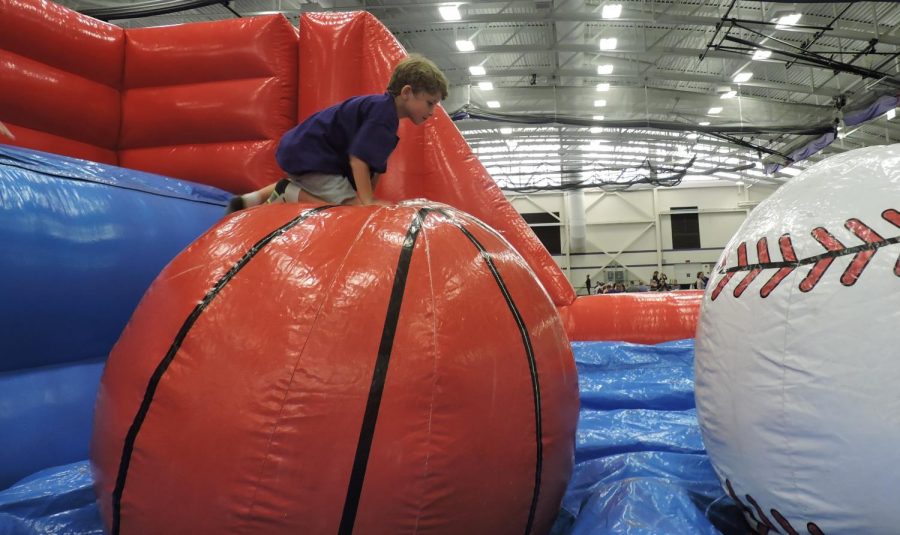 Family Fest is a chance for students and faculty to bring their families to campus, show them around and experience a variety of fun activities.
UW-Whitewater's First Year Experience (FYE) office hosted Family Fest on Oct. 7.
"The First Year Experience office has been responsible for the Family Fest event since 2010," FYE director Beth John said, adding that prior to FYE involvement, Career and Leadership Development organized the event."
Family Fest is a way for students to host their families and friends on campus as the event celebrates all students or visitors involved.
"For new students, there is an excitement to host their families and friends on campus," John said. "And for many returning students, it has become a family tradition."
Students get to show their families and friends around campus and share their experiences as a student and the excitement of being a Warhawk. There are also a variety of events for all ages associated with Family Fest.
Some of the more popular events include the Kids Jr. Pom Pom Clinic, Warhawk Family Zone, UW-Whitewater vs. UW-Eau Claire women's soccer game, UW-Whitewater vs. UW-Stout football game and the Basketball Extravaganza.
The Kids Jr. Pom Pom Clinic was held in the dance studio of the Williams Center. The clinic begins at 10:30 a.m. and goes until 12 p.m. Participants will learn a routine and perform during halftime at the football game later in the day. The $15 registration fee includes a t-shirt, ticket to the game and a snack.
"The best part about [Family Fest] is that there are activities for all ages," Haley Arndt, Junior, said.  "My little sister can go do the pom pom clinic, while I show my parents around campus. It truly is family friendly."
Located in the Kachel Fieldhouse of the Williams Center, the Warhawk Family Zone was held from 11 a.m. until 1:30 p.m. Families can find inflatable attractions, kids' games, a photo booth and a DJ.
Lunch was also served in the Williams Center by dining services. The food options include burgers, grilled chicken, brats, black bean burgers, red potato salad, potato chips, cookies and drinks.
The football game against University of Wisconsin-Stout starts at 2 p.m. at Perkins Stadium. Women's soccer will host University of Wisconsin-Eau Claire at Fiskum Field, the game was at 5 p.m.
"My nephew plays on the football team here at UW-Whitewater," Sheri Pace said. "It's not often that I get to see him play, but this event gives me an excuse to come spend the day with him and the rest of the family."
The Basketball Extravaganza  event took place in the David L. Kachel Gymnasium on the second floor of the Williams Center. It featured men's and women's wheelchair basketball teams, who competed against the men's and women's varsity teams, for a disabilities awareness program.
"My favorite event is the Basketball Extravaganza," John said.
Family Fest is a fun filled event for students and their families. The activities are suitable for all ages, and there is plenty of action to keep guests busy all day. In addition, students are able to share their college experience with their families, thus helping with the transition.