Phishing attacks luring UW-W emails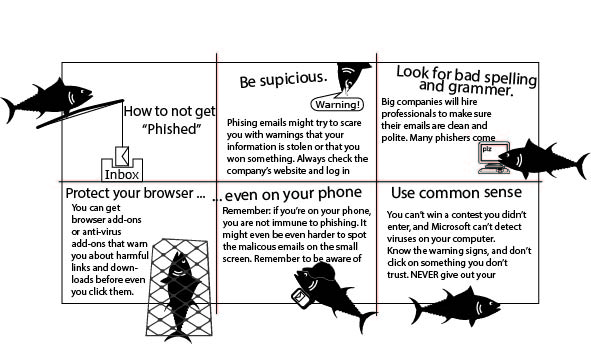 Students at the University of Wisconsin-Whitewater have been noticing an increase in spam messages infiltrating their email accounts.
Instructional, Communication, Information and Technology (ICIT) Senior Communication Specialist Dane Seckar-Anderson said phishing emails have continued to find their way into our inboxes and added that ICIT has protocols in place for handling them.
"Cyber criminals look to target large groups of people, especially people in environments who may have access to high-risk data such as Social Security Numbers, health records, financial data," Seckar-Anderson said.
Cyber attacks typically occur in waves:
First, the attacker will attempt to corrupt a website with malicious material in order to lure a user to click on the site.
Once this occurs, the user may become compromised.
The cyber criminal then sends out a mass phishing email posing as the original user. In this case they would be posing as a UW-W student or faculty member.
They have access to the UW-W user's credentials and can access mailing lists. This is how the phishing attack can spread.
Seckar-Anderson said ICIT has several security measures in place, such as a firewall that blocks approximately 99 percent of all spam before it even reaches students and a Cisco Umbrella service that stops internet users on campus from visiting some websites that are potential targets of viruses or other malicious software before a connection to those sites is even established.  
It is still important for the UW-W community to be vigilant and aware of the risks, he said.
"We always ask students, faculty and staff to be diligent when viewing incoming email," Seckar-Anderson said. "If there is anything that ever looks suspicious, we want to know about it so we can block any spam from spreading across campus."
He said ICIT encourages students to forward on any suspicious emails to [email protected] in order for technicians to deal with the issue.