Football to rely on intensity, strength
The Warhawks finished 7-3 in 2017, including a 6-1 conference record
At the end of the 2017 season, the University of Wisconsin-Whitewater football team rallied to win its last six games, ending with a 7-3 overall record and 6-1 record in the Wisconsin Intercollegiate Athletic Conference (WIAC).
The Warhawks started the 2017 season 1-3, including a loss on the road to last season's WIAC champion UW-Oshkosh during the fourth week of the season. Despite the late-season rally, the Warhawks fell short of a conference title and an NCAA tournament berth.
This year, UW-W looks to  hit the reset button and start out strong.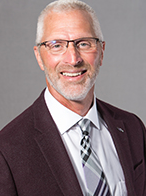 "The energy is fantastic," head coach Kevin Bullis said. "You've got a group of seniors who are excited about this season. They feel like they've got something to prove."
Among those players returning is senior quarterback Cole Wilbur, who last season tallied 2,067 passing yards, 13 touchdowns and nine interceptions. Wilbur is entering his third year as a starter.
The Warhawks will be counting on Wilbur, perhaps more than ever, to consistently move the ball down field.
The senior quarterback is hoping to make his final season count and has not taken a single moment of his collegiate career for granted.
"I'm not going to regret anything," Wilbur said. "I'm just having a great time here."
Bullis noted Wilbur's enthusiasm.
"He's very relaxed," Bullis said. "He's thrown some balls that are like 'whoa.'"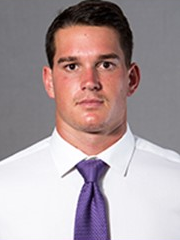 Also returning is senior running back Jarrod Ware, who last season became a popular target for Wilbur. Ware caught 27 passes for 381 receiving yards. Wilbur and Ware were some of the players who attended spring training with first-year offensive coordinator Peter Jennings, whom Wilbur is hoping will give the Warhawks' offense more flexibility.
"I thought [training] went pretty smoothly," Wilbur said. "We switched up little things, but I don't think too crazy…so it was everything we kind of knew."
Jennings aims to improve Whitewater's overall offense, and Bullis lauded Jennings for his courage and passion for the game.
"The biggest reason I hired him is he's very knowledgeable, but more so because he's a teacher," Bullis said. "His eyes are always looking at an opportunity to teach whatever it may be very seriously."
The Warhawks' offense relies heavily on its running game, with Ware leading the charge. UW-W last season tallied 3,820 yards of total offense, with 1,723 of those coming from the running game.
Despite losing Drew Patterson, the Warhawks' statistically-best back in 2017, the veteran Ware seemed confident one of the most important pieces of their offense will continue to strive on the field.
"Everybody knows their plays and everybody sticks to the keys," Ware said. "That's the most important thing when it comes to [playing] running back…I'm very excited to see how we use our rotation and our depth this year."
One of the more underrated aspects of the offense is its linemen core protecting the quarterback.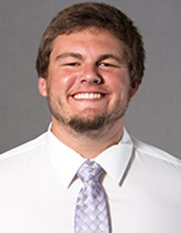 The Warhawks' young offensive line will be led by senior Nate Trewyn, who is a two time all-WIAC selection.
"We had four open spots coming in," Trewyn said. "Right now, the right side of the line is an open competition."
Bullis said he is impressed so far by the linemen's playing style.
"They're establishing a sense of physicality up-front, which has been a trademark for us," Bullis said. "That's such a big piece of running the zone, is that physicality up-front."
UW-W will also feature a slew of returning players on defense, with 10 of the 11 coming back for another campaign.
Seniors Harry Henschler, Bryce Leszczynski, and Famus Hasty will lead the defensive line, linebacker and defensive back corps, respectively.
"We know what we can do," Leszczynski said. "We can take care of our jobs and we know what we're going to be at the end of the season."
The Warhawks finished 2017 ranked first in the WIAC in scoring defense and second overall in total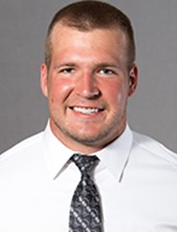 defense.
Several veteran players are returning, and Henschler knows how important it is to maintain what is hopefully going to be an improvement of last season's fierce defense.
"No offense is running the ball on us," Henschler said. "That's the number one thing. Run defense is the most important thing we could do…it's a combination of everybody."
With a group of confident and determined student-athletes, the Warhawks are seeking to push beyond last season's shortcomings and get back to playing vintage UW-W football.