Library loses old carpet, debuts new layout for new year
The Anderson Library will have a different look after the main floor was remodeled this summer.
  Following months of work that began almost immediately after graduation in May, the library now has new carpet flooring and a redesigned layout on the main floor.
  Anderson Library Director Paul Waelchli said he is excited to see how students respond.
  "I think students will react well to the changes," Waelchli said. "A lot of the changes stemmed from a student survey, so hopefully they are getting what they want."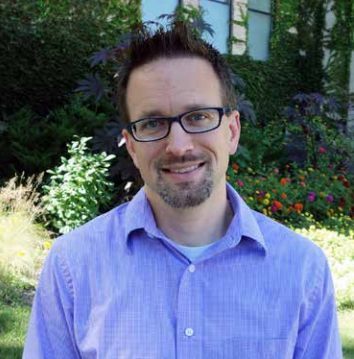 One of the summer projects was installing the new carpet that now covers the entire main floor. Where there used to be an assortment of different carpets in various areas of the main floor, there now is a single-pattern grey carpet, with blue carpet "walkways" guiding students to resources available to them throughout the library.
  "The library certainly is much more aesthetically pleasing," librarian Carol Elsen said. "I think the changes make it a much more attractive place for students to go to study."
  Although improved, the carpet was not easy to install.  
  "In order for the carpet to all be the same, we first had to take everything off the floor," Waelchli said. "Taking everything off the floor and putting it in piles is one thing, but it's a whole other thing to keep everything organized."
  Another initiative of the remodel was to maximize the layout of the main floor. Almost two years of research went into how the library was to be set up after everything was taken off the floor, which included a heat map of seating and a survey of how students use the library.
"We did a lot of research on where students' favorite places to sit were and why, and that really helped us develop our plan for the relayout of the library," Waelchli said. "The main two things we were able to accomplish was additional seating near power outlets, and more individual study space, which both were major concerns from students based on our survey."
  In addition to seating, the library now has different shelving patterns throughout the main floor to give the area a more open and brighter feel. In some places, where there used to be tall shelves stretching nearly from floor to ceiling, new rows of half shelves have been placed to allow students to see across the library in ways they were not able to before.
  "One of the things I think is coolest about the remodeling we did is that if you stand back at one end of the library, you are able to see the cafe," Waelchli said. "That idea of a line of sight throughout the whole building is not something that existed before."
  These renovations have been the result of months of hard work by Waelchli and the rest of the library staff, and they are excited for students to experience the new changes.