Volleyball stacks up wins at weekend tournament
UW-W faced Ohio Wesleyan, Aurora University and Illinois Wesleyan
Women's volleyball scored two match wins and one loss in the Illinois Wesleyan Tournament over the weekend.
The two-day tournament included three matches total.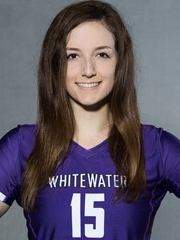 The Warhawks defeated Ohio Wesleyan and Aurora (Ill.) They lost in five games to No. 10 Illinois Wesleyan, but won their first game against Ohio Wesleyan in three games. The scores were 25-16, 25-12, and 25-22. The volleyball team played a doubleheader in the second day of the tournament. The Warhawks swept Aurora 25-22, 25-23, 25-16 before losing a hard-fought match against Illinois Wesleyan 25-13, 21-25, 25-23, 20-25, 8-15.
"I think the tournament went awesome," senior middle hitter Kelley Berk said. "It's so early in the season, and to see that we are playing at such a high level so soon is really exciting. Losing in a five set match to a top 10 ranked team is nothing to complain about."
Senior libero Brittany Robinson scooped 20 digs against Aurora College in the second match of the day.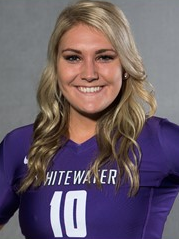 Senior setter Elizabeth Niestrom said having new players on board has changed the team's dynamic.
"The freshman are making a huge impact on our team this year," Robinson said. "We have a lot of them starting, and if not starting, playing and picking up on the fast pace of the college game."
Against Illinois Wesleyan, freshman setter KellyAnne Sortiros scored 24 assists.
Junior defensive specialist Elizabeth Tworek felt the team performed well.
"The tournament went really good for us," Tworek said. "We stepped up our intensity when we needed to and always played our hardest. Illinois Wesleyan was a tough loss going to five, but we never stopped fighting."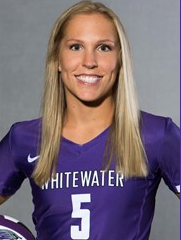 But, she added, there is always room for improvement.
"We can always improve our playing with being louder, and focusing our communication with each other will better the play on the court," Tworek said. "Focusing on one thing that can better yourself is always what I try to do."
Volleyball will return to the court to play against Elmhurst at 7 p.m. Tuesday, Sept. 11 in Russell Arena of the Williams Center.