Football seeks defensive dominance
The late Bear Bryant once said, "Offense sells tickets, but defense wins championships."
That infamous quote might not always be true for number one teams, but it definitely plays a role in earning championships.
In the past several decades, Warhawk football has won 35 conference titles and six national titles, with their defense playing a big role in each win.
This year, a veteran-led defense is hoping to get the team a couple more trophies.
The Whitewater defense is captained by two seniors: defensive lineman Harry Henschler and linebacker Bryce Leszczynski. While this side of the ball has plenty of experience in other areas, both Henschler's and Leszczynski's roles depend on the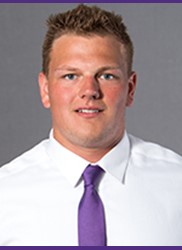 number one goal for any defense: stopping the run.
In 2017, Henschler and Leszczynski helped the Warhawks rank third in the WIAC in rushing defense and second in total defense. Whitewater allowed just seven points or fewer in four of the six games during its 6-0 season-ending stretch. The team allowed 16 and 14 points in the other two games, respectively.
Both players achieved their own personal feats as well. Henschler produced 14 sacks, which is the third most single-season sacks in program history. The 6-foot-1-inch defensive lineman also earned first-team all-Wisconsin Intercollegiate Athletic Conference, D3football.com third-team All-America and first-team All-West region, and was the recipient of the Karl Schlender Most Improved Award.
"It felt great," Henschler said. "I thought I did pretty good individually last year."
Leszczynski's 17 tackles in one game set a program record and his 90 total tackles led the team and ranked second in the WIAC. The 6-foot-1-inch linebacker also earned first team all-WIAC.
"When we have that confidence, we can trust the guy next to us, in front of us and behind us," Leszczynski said. "We're allowed to go out and actually just play football. It makes a lot of fun."
But achieving those milestones did not come without obstacles for the two veterans.
"Starting off getting in as a freshman, the biggest thing that took me to get adjusting to is the physicality and the speed of playing at this level," Leszczynski said. "Our schemes really demand us to play fast and play really physical."
"I didn't play much at all my freshman year," Henschler said. "We have some of the best coaching around here so you should take the coaching and go from there."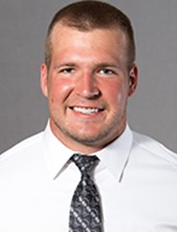 Head coach Kevin Bullis saw the potential in both of them during his first year as head coach.
"The thing that stuck out to Bryce with me is his leadership," Bullis said. "We were excited about him immediately. With Harry it was a little bit different story with him. He was a linebacker as well [in high school] when he came in. And Harry was a guy that we knew was fast as heck."
Both Henschler and Leszczynski started getting more playing time during their sophomore years, and eventually became defensive starters the year after.
From then on, the two put on a physical presence that made the defense much more fierce late last season.
Bullis noted the way the two veterans' personal improvements affected the unit was "not a question."
"They're both what I call 'grinders,'" Bullis said. "If you flipped on the film of our first four games last year, these guys would probably want to throw up."
Bullis means that immaturity of the two captains and the rest of the unit plagued the team's quality play.
The first four games of 2017 proved to be a killer for the Warhawks. The team started the season 1-3, and the defensive unit allowed at least 21 points in three of those contests. The only time the defense allowed more than 20 points in a victory was in a 40-21 triumph over Washington University in St. Louis.
Perhaps the largest dent was allowing UW-Oshkosh to put up 37 points.
"The beautiful part is they didn't let it get them down," Bullis said. "They continued to look at that each day as an opportunity to get better, and they did."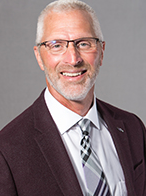 The Warhawks defense almost immediately turned the tables and played lights-out the rest of the year.
But the sudden surge rose too late, as the team's early season woes cost it a chance at the playoffs.
The calendar flipped to 2018. Maybe it was a new year's resolution, but Bullis sensed something special with Henschler and Leszczynski in the team's first meeting right before the start of the spring semester.
"You could see the sense of urgency in their mind that they were not going to waste a day," Bullis said. "They were not going to waste an opportunity."
Whether it was a renewed sense of urgency, motivation or energy, both Henschler and Leszczynski's redefined focus set the course for a completely revamped group.
"The mindset obviously is to win each week," Henschler said. "We want to succeed as a complete defense."
At least to start the 2018 campaign, the Warhawks have been winning. They defeated all three of their non-conference opponents, most recently a 73-0 rout of Middle Georgia State University. UW-W has not allowed any more than six points scored.
Whitewater will play in the WIAC for the remainder of the season, and its next opponent, UW-La Crosse, is a top 25 team. The Warhawks last season allowed the Eagles to put up just 14 points.
The physicality is improving. The maturity is improving. And both improvements have drastically turned into the Warhawks' favor.
But it never means the two seniors are satisfied with their individual and team work.
"For me, I got to get better with my hands or a little bit of my pass rush moves," Henschler said. "So we just need to work at individual things each day."
"One that we've been really been tracking closely as a defense is our execution as a full 11," Leszczynski said. "For our defense to really go to the next level, if we can get that number towards 100 percent every single week, we'll start seeing better results."
The keys to seeing even better results: fundamentals and staying humble.
"Football is a game of the basics," Bullis said. "LeBron James if you asked him what he needed to get better at, I guarantee he can tell you exactly what he needs to get better at even though he's the best basketball player on this planet. But the reason he is, is because he's not satisfied. Playing the game is a journey and a constant process, and that's what these guys really typify."
Henschler, Leszczynski and the rest of the defensive unit now have their chance to keep improving and signify what Whitewater defense is all about. They have at least seven more games to do so.
If it all goes well in the end, maybe they will add a couple more trophies to Whitewater's already prestigious collection.
There is still much work to be done according to Henschler, Leszczynski and Bullis. They will not hesitate to emphasize the importance of individual and team defense.