Homecoming Star Search features songs, school spirit
The Star Search Talent show is a 72-year tradition that may never change for many Homecoming's to come.
"The Star Search Talent show has been going on since 1946, right after World War Two," said Homecoming chair Kayla Tevepaugh. "This is roughly when the new time of Homecoming came about in the United States."
Though a large part of the show's charm is its tradition, many, like Sophomore and singer Mariah Carlson, believe it is the energy and support in the room that drives the spirit of the show itself.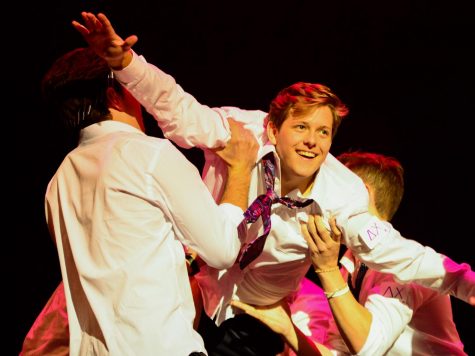 Grace Holler
"When the audience started clapping to the beat of my song, I was so overwhelmed with happiness," Carson said. "The interaction between the music and the audience is so amazing to see and be a part of."
For audience members like freshman Sarah Harder, it was that the clapping was too infectious not to participate in.   
"Everyone in the crowd was so supportive to every act," Harder said. "People would clap and sing along with whoever was up on stage, and before I knew it, I was clapping, too. It really didn't matter if it was a solo or a big group. The support was still there."
Though the show is only a once a year occurrence, Tevepaugh believes that it will be around for many years to come. "The feedback is always positive," she said. "As long as students want it, we will work to make it happen."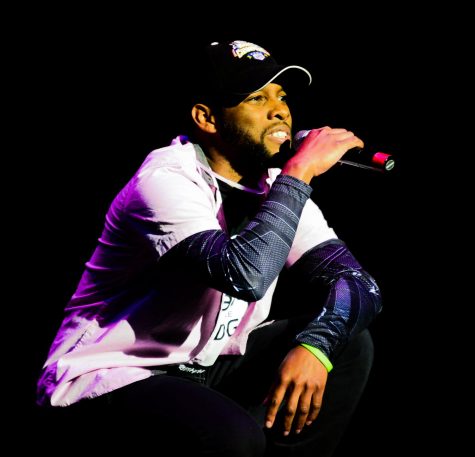 Grace Holler

Winners of the night were the Black Student Union in the large organization division, and Brian Chairez in the individual division. Sigma Sigma Sigma took home the victory in both the Greek division and Best in Show—along the accompanying monetary prize of $200.