Men's soccer maintains improved style of play
The Warhawk men's soccer team faced a tough week and came away with two wins and one loss. The results seem to help Whitewater on its journey to the NCAA tournament.
Whitewater first beat St. Olaf College by a score of 2-1 Oct. 16, but fell the next day to No. 20 North Park University 0-1. The team bounced back under the lights at Fiskum Field Oct. 20, beating a tough Wheaton College team by a score of 1-0.
The Warhawks have been heating up as of late, and that's thanks to a much more stout defense. The team has locked down defenders, and goals are much harder to come by for the opposing team. Whitewater has allowed only five goals in their last nine games. They allowed nine goals in their first six games.
One of the Warhawks' strengths tis season is scoring off set pieces, but in the last few games, the team has scored goals from open play. In the game against St. Olaf, junior midfielder Kevin Mesich scored controlling the ball with his chest after a cross-in, before letting the ball fall to his right foot. He shot from inside the 6-yard box.
"I take pride in being more technical," Mesich said. "The team that I played on growing up, that's what how they wanted us to play."
The team struggled to find this kind of goal in the early part of the season, but now because of more quality defense, it gives the attackers more space to operate. Players like junior forward Hozai Cebellos and junior midfielder Henry Raymonds are now scoring more freely.
The Warhawks have won seven of their last nine games, three of which were clean sheets.  They have made a few offensive and defensive switches. Senior defender Jack Wirth and senior midfielder Kyle Clancy have provided a solid base, but it's guys like Cebellos and Mesich that have proven to be the difference makers.
Head coach Tony Guinn noted his confidence of the team as the NCAA tournament quickly approaches.
"I think we have a chance to make a difference now," Guinn said.
Since men's soccer does not have a conference, they can only make the cut by receiving an at-large bid for the tournament. This means that they have to be the best of about 15 independent teams.
Mesich said he is feeling positive with little regular season play remaining.
"We realize we have a perfect chance to make the tournament," Mesich said. "We just have to close out these last games."
After their game against Washington University in St. Louis Oct. 21, the Warhawks have four games left on their schedule, three of which are at home.

About the Writer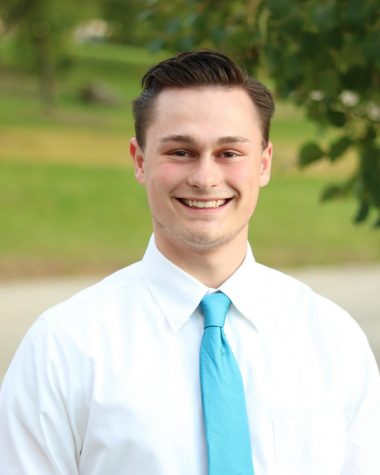 Ethan Maurice, Sports Editor