Recycling workshop centered on sustainability awareness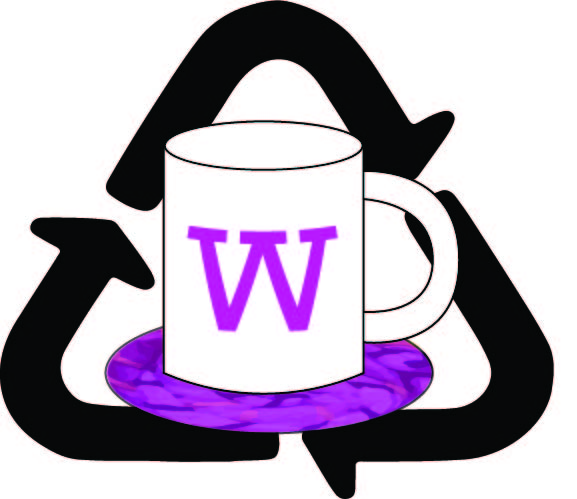 Roberta's Art Gallery has teamed up with University of Wisconsin-Whitewater Sustainability to host a Recycled Plastic Coaster Workshop from 12 p.m. to 2 p.m. Oct. 30 right outside the gallery.
The event will consist of weaving collected plastic bags in an effort to repurpose plastic and to bring awareness to the effects single-use plastic has on the environment.
"We wanted to focus on single use plastic because it's such a hot topic right now," said sustainability and science outreach assistant coordinator, Ashley Flor. "And there is a lot of awareness with corporations taking stances against single use plastic, and we wanted to show students how we can implement that idea into our day to day lives too."
The workshop is intended to be a quick and easy activity for students to do while passing through the University Center. Flor said simple weaving shouldn't take more than a few minutes.
To collect the bags for the workshop, Bins were placed in three residence halls on campus—Wells, Starin and Arey-Fricker—as well as the University Center.
The bags have been collected all through the month of October as part of UW-Whitewater sustainability month activities.
Graduate assistant at Roberta's Art Gallery, Emily Wang, said UW-W Sustainability approached Roberta's Art Gallery with the idea and they were happy to collaborate.
"It's important for students and faculty to gain awareness of using plastic and what it is doing to the environment," Wang said.
Flor said that in the past, they have collected more than 1,000 plastic bags a week in just the residence halls.
"Students may think a bag here and there doesn't make a difference, but it does," Flor said.
At the event, there will be students from the gallery and the sustainability office talking about plastic waste and its effects on the environment.
Flor said students the sustainability office has connected with have found their passion for the environment through the programs they have held. She hopes to inspire and bring awareness to students at this event as well by showing alternatives to using a bag in a fun and interactive activity.
"Sometimes it just takes a conversation to raise awareness about the little things that people do that are impacting our local environment," Flor said.