Workshop focused on inclusion, health
'Wellness Summit' introduces students to campus resources
With the semester in full swing,  University Health and Counseling Services (UCHS) want to ensure that every student knows the resources and help available, along with how to get in contact with them. 
"Academics is only one of the dimensions of wellness," said Erica Fischer, wellness coordinator for the UHCS. "There are seven dimensions total, so we work to ensure that the other six dimensions are also supported. One way we do that is through the Wellness Summit."
Previously called the Wellness Fair, this year's summit still includes the resource fair from previous years but has since added a series of break-out sessions on more specific topics.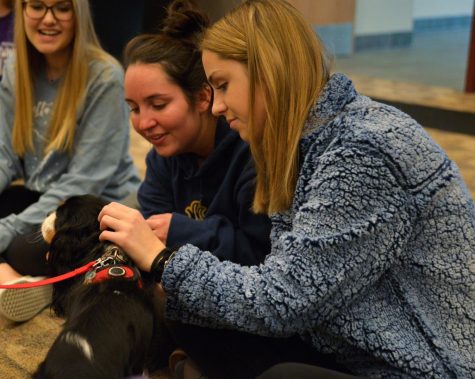 The sessions included yoga, a healthy food cooking demonstration, sexual health jeopardy and seminar on gender inclusive language all headed by University of Wisconsin-Whitewater staff and medical professionals, such as Stephanie Selvick, the LGBTQ coordinator on campus. 
"The session I led was about gender inclusivity and pronouns, and we discussed how using inclusive language and the usage of the correct pronouns can significantly increase the health and wellness for transgender people," said Selvick. "Understanding how to act in support of transgender people is crucial to the work of a college campus." 
On top of these Thursday afternoon sessions, the annual resource fair included multiple information booths on different counseling services, pet therapy dogs from the Andersen library program, relaxing arts and crafts, chair massages and free ten-minute mental health screenings. 
"I didn't really know much about what was in the resource fair when I saw it, but I thought it would be cool to check it out and just see what's available to students on campus," said senior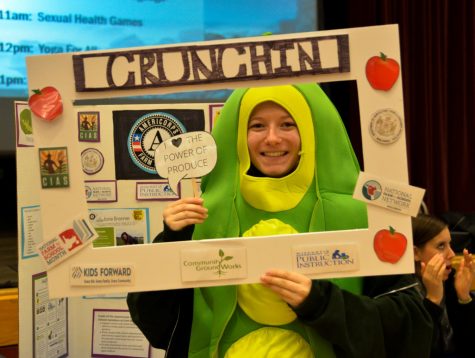 Caity Hanscom. "It turned out that there are a lot more available services on campus than I ever thought there were."
Fischer said that was what the summit was for: to help students who weren't so familiar with the services discover the resources they never knew were there. 
"It's an opportunity  to connect with help available both on and off the campus," said Fischer. "The UHCS works to empower students and give them tools, skills and knowledge so that the healthiest choice is also the easiest choice for any student, even those with the busiest of schedules."