Storage solution coming to Whitewater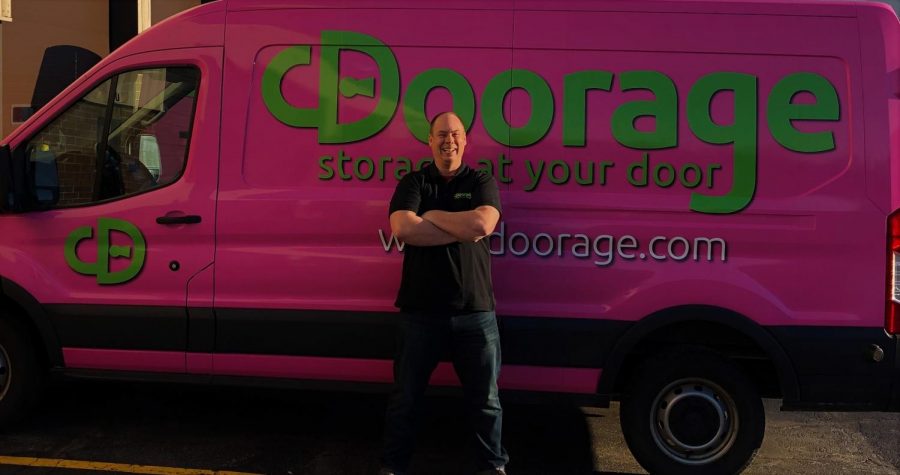 Carli, Assistant Biz & Tech
April 15, 2019
Many students have trouble figuring out where they will store their belongings over the summer. Some have too many belongings to fit in their residence. But a new company in Whitewater has a solution. 
Doorage is a storage company moving to Whitewater, and they have a new twist on the storage locker process. Doorage comes to you, brings the boxes and takes the belongings to a warehouse to be stored there until you want your stuff back.
Traditional self-storage is outdated and full of hassle. Other storage providers do not offer the convenience, level of service or value that Doorage provides.
The founder and CEO of Doorage, Sean Sandona has come a long way since he started Doorage in Chicago in 2018. Sandona got his idea from a few bad experiences with traditional self-storage. Since then Sandona and Doorage have expanded to Milwaukee, Madison and soon Whitewater.
The idea to move his business model to Whitewater started when he would come to Fort Atkinson during the summer. When Sandona passed through Whitewater, he realized it would be a perfect location for Doorage.
Doorage is a cost friendly storage option perfect for college students. This works because customers are not buying an entire storage unit. Instead they are buying different size boxes that fit the belongings. The customer also doesn't have to sign a contract for a certain amount of time.
"Life is so busy and hectic, it's not just about making life more peaceful but it's also making it more important," said Sandona. "We say make space for what matters, make space for your schedule for what matters most, not stuff you have to put in storage."
Senior Kyra Tomcheck mentioned that Whitewater would be a perfect spot for Doorage.
"A lot of our students live on campus or in Whitewater but also live back in their hometowns and don't always have the space for their stuff," said Tomcheck.
Doorage is also at the forefront of sustainability and reaching out to organizations that need help. All of their boxes are made from eco-friendly recyclable material and are decomposed properly once the boxes are unusable after time.
In addition to that, one percent of the gross storage sales are donated to Breast Cancer research, and one percent of the gross storage sales to after school programs to each market that Doorage serves.
Sandona looks at this company as more than just storage. "It is not about storage, it's about changing lives and changing society," said Sandona.