UWW hosts Warhawk Invite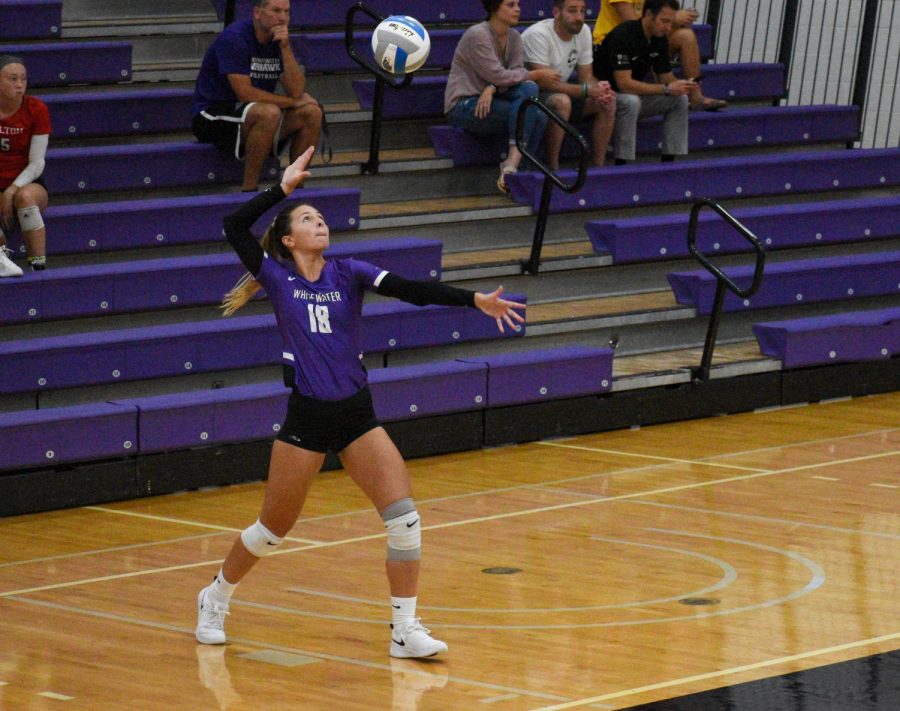 The scene in the Williams Center was extremely chaotic. There were girls buzzing around everywhere, looking for a snack or any available seat. Parents were herding their families around, in an effort to get to their next games. This was the UW-Whitewater Invite.
The event, which featured both high school and college teams, took place on August 30-31, an unusually early date for the tournament.
"We always host a high school tournament every year, and the dates are always different," said UWW head coach Stacy Boudreau. However, this season the dates lined up with each other.
"It ended up being the same weekend, and so we decided to keep the tournament afloat." said Boudreau.
The high school teams were invited over to the college courts to watch the games, which was an invaluable learning experience.
"You learn so much by watching, and if you can watch a level higher than you, which college is, especially Division III, I think they can mimic those actions and they can get some free training just by watching. It just brings excitement."  said coach Trish Fortune, of McFarland High School. Fortune, whose team finished 6th in the "Gold" bracket, appreciated the level of difficulty her team had to face.
"We like to see the tough competition," she said. "That's the whole idea, get a bunch of matches in before school starts."
Opposing coaches, including MSOE's head coach Tom Wood, knew that the Warhawks were going to be one of the toughest teams in the tournament.
"Trying to play a team like Whitewater and actually staying with them as well as we did, I was happy," Wood said as he stood in Kris Russell Gymnasium and gestured at the banners that hung in the rafters. "They're a powerhouse at volleyball, always have been. Everyone knows them."
If the Warhawks are to add any more banners this season, they'll have to build on the momentum that was built here at the Warhawk Invite. The team won all three of their games without dropping a set. On Friday, they took down Wood's MSOE 3-0 (25-14, 25-20, 25-20) and Lakeland by a score of 3-0 (25-11, 25-20, 26-24). On Saturday the Warhawks faced Carleton (Minn.), and won 3-0 (25-14, 25-13, 25-16).
"To come out of opening weekend 3-0 is always a big accomplishment. I loved our team chemistry, I loved our effort, I loved our energy across the board," said Boudreau after Saturday's match. "We could try different lineups and the team could still come out on top," she said.  Going forward, team chemistry, effort, and energy are going to be strengths for this team as the season goes on.
The Warhawks next match takes place on Wednesday Sept. 4 at home against Carthage University, a team who was ranked 19th last season. In 2018, the Warhawks squeaked out a win against the Lady Reds by the score of 3-2, (25-22, 23-25, 25-18, 15-25, 15-10).
The Warhawks open conference play on Sept. 18 against UW-Eau Claire at home at Kris Russell Gymnasium.

About the Contributor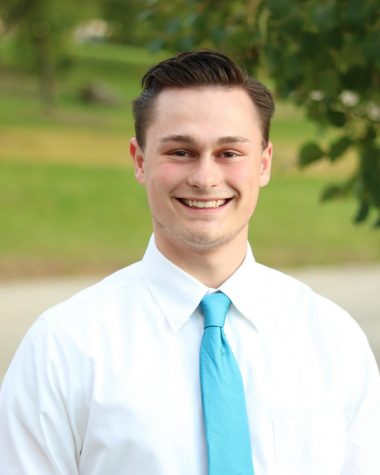 Ethan Maurice, Sports Editor