Incorporating Resort 76 into campus learning
One of the cool aspects of going to a public university like UW-W is the availability of extra events that can be incorporated into classes. My World of Ideas section is doing a unit on Resort 76, and so it is required to attend a related event that's happening right here on campus. While most students hear "extra work outside of class" and groan, it's still really neat that the different campus departments speak to each other and promote what the others are doing. In this case, it's the theater department and those in charge of general education classes.
The other nice thing is that instead of requiring all of her students to go to the actual play, which several to many people can't, due to the unavailability of time and tickets, my professor has made the other events related to the play allowable instead. While panel discussions or talking with the author might not be as straight-up entertaining (though considering the play is "Resort 76", it's going to be a downer regardless because Nazi Germany) it does give more options to time-pressed and forgetful students.
There is a distinct downside to this inter-departmental cooperation: there is an extreme focus on students (expected considering this is a university), and not much of a look at the people doing the events or working them. In this instance, the problem is that so many World of Ideas students are going to the play, there aren't as many seats left for community members or others outside the class who are genuinely interested in attending. So while the general exposure for the play might be increased, the attitude of the audience might not be what they're hoping for.
– Autumn Tracy
  Copy Editor

About the Writer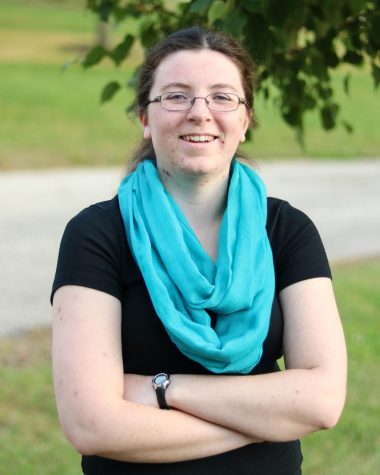 Autumn Tracy, Copy Editor
Connect: Twitter, LinkedIn