Greeks bring the Homecoming cheer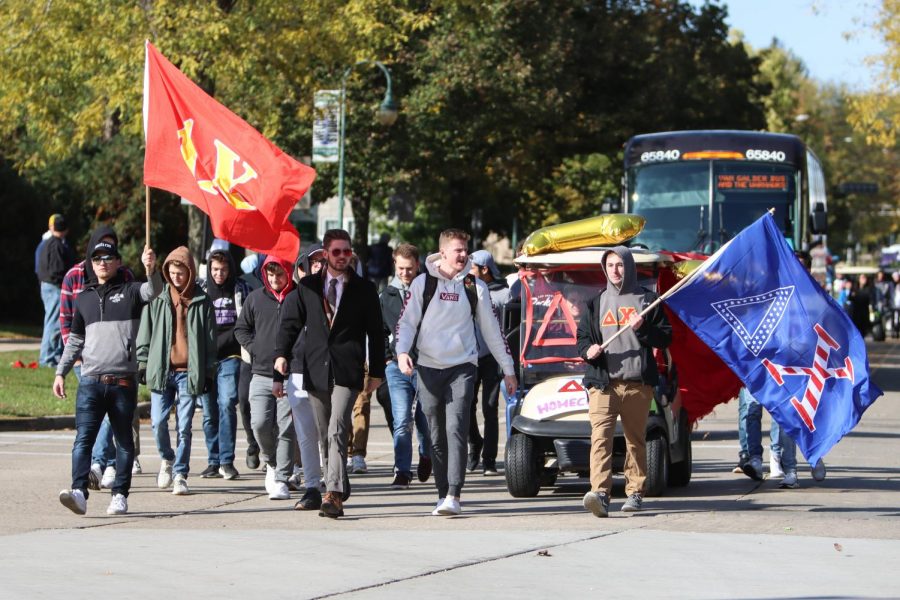 Homecoming is a time to celebrate UW-Whitewater with fun events all over campus to show school pride. Although the events will now be held virtually, Greek Life is still managing to find ways to make Homecoming just as fun as previous years in a safer manner. 
"Tri Sigma will be participating in each of the events trying to get other members to participate, while being as safe from Covid-19 as much as we can. Friday every organization is doing a performance video for the talent show. The sisters and I made a video to show our cheer for our organization to everybody," said  Tri Sigma Sorority Homecoming chair Paige Leathers. "We find Homecoming shows  how important our alumni are in our organization. We'll be interacting within the community, while attending the events on campus safely, and learning about the women who were previously in the chapter." 
More Greek Chapters, and new participants like Phi Delta Theta Fraternity also plan on participating in the fun Homecoming events available this year. 
"We've only been around for a couple of years as an organization. We decided this year would be good to go to represent ourselves, connect with people, be involved with the community and have fun with events – especially with the hard times now," said Phi Delta Theta Fraternity Homecoming chair Ever Aroca. "We will be participating in the scavenger hunt, study night and attending the trivia night. Some of our members will be attending the Hocus Pocus movie night as well. We will not be able to do the talent show, but next year we will." 
Homecoming is an important opportunity for Greek chapters to connect with not only their current members, but to gain potential new recruits as well. 
"It is important to be involved on campus and having fun. It's another way to get involved and helps to reach out to new members," said  Alpha Gamma Delta Sorority Vice President of Campus Relations Sydney Aruta. "Fall 2017 Homecoming was the first event our chapter did together so that was special." 
For these Greeks, Homecoming brings memories from the past, excitement for the present and hope for the future. 
Homecoming 2020 is full of events that everybody can join in, even apart from Greek Life.  For more information about virtual events visit https://www.uww.edu/alumni/homecoming.