Something old to something new
The rise of thrifting in college age students
Landfills processed 11.2 million tons of textiles in 2017, according to the Environmental Protection Agency. Through constantly changing trends, fast fashion, and promotions like the catchphrase 'shop 'til you drop,' consumers quickly get rid of clothes and change styles completely, leaving old clothes in landfills to deteriorate. However, in recent years thrifting has seen a resurgence in popularity, with many  finding the lower-priced second hand clothing a better alternative to shopping high-end prices at malls. 
In the downtown Whitewater community, Reflections of the Past offers a unique shopping experience. As a consignment store, it only offers name brand clothing to customers, as well as a wide array of vintage clothing and jewelry. It also has theatrical clothing on display year round, from cowboys to flappers to renaissance era dresses. Each piece offers it's own story, and owner Janna Burhop loves what the people can offer as well. She'll have spent 30 years running the upscale consignment shop this coming May. 
"My favorite part about running this store is the people. I'm a real people person," she said. "I've made a lot of great friendships here, and it's been a great time."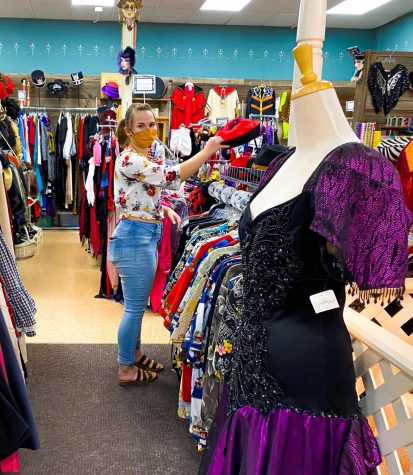 Part of the profits from Burhop's store also go to her animal shelter Touched by a Paw, which houses stray cats. 
"Clothing and cats might seem an unlikely mix, but they created a perfect entrepreneurial marriage that started in 1991," she said. 
UW-Whitewater itself is no exception to this trend – especially on social media. Online thrift stores have been popping up all over Instagram, Twitter and Facebook to resell clothes others are no longer wearing. UWW Thrifters, a popular instagram page, offers a majority of name brand second hand clothing for students to bid on. They begin with a 'starting bid,' then as users see fit, can opt to bid on that item, or pass on it. If they also want, there's a 'Buy It Now' (BIN) price listed that while higher than the starting bid, is lower than the standard retail price would be for the item. Jackie Carper is a junior at UW-Whitewater who is one half of the duo who helps run the page.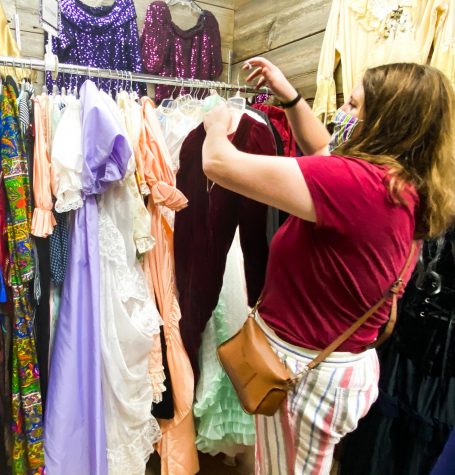 "I think people our age are always looking for ways to alter their lives to be more green," Carper said. 
Other online thrift pages aren't just exclusive to Whitewater either. Lexi Caruso. an alumni of Whitewater who majored in race and ethnic studies has been running her secondhand page since the end of July. Dubbed Luhna Thrifts, she has sold over sixty items within the four months of starting her own thrifting page, and is a big fan of the new trend in sustainable fashion. 
"Many of the items are still in great condition and it helps stem away from fast fashion," Caruso said. "Some of my favorite things to find thrifting are funky vintage skirts, warm sweaters and even shoes."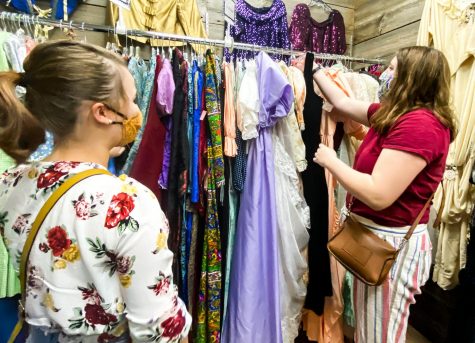 Both Luhna Thrifts and UWW Thrifts operate on a bidding system, where once items are bid on, they have a life-span of 24-48 hours where others have the option to bid on as well. Depending on where the winner of the item lives, there may be shipping charges, but both offer free pickup in the Whitewater area. 
Reflections of the Past is located on main street in Whitewater, and is open Tuesday through Friday from 11 a.m. – 5 p.m. and Saturdays  from 11 a.m. – 4 p.m. UWW Thrifters can be found on Instagram under the handle uww_thrifters, and Caruso's Instagram handle for her thrift page can be found under luhna_thrifts. Thrifting is a much more affordable method of shopping, and it's a better way to support sustainable fashion by purchasing secondhand clothing. 
"Don't pass up that small mom and pop shop next time you're out thrifting," said Carper.