Painting for a purpose
Studio 84 artists with disabilities embrace the easel
When Deborah Blackwell reopened Studio 84 after the stay-at-home orders in March, she had lost four months worth of income, had no program fees, and her students were deprived of creative energy. Her artists with disabilities hours were cut from two – three hours, to just one hour each week. But she was determined to get her artists back into the art scene for both their clients and themselves. 
"I really realized how badly students missed being able to do something. They really missed doing their art," said Blackwell, founder of Studio 84.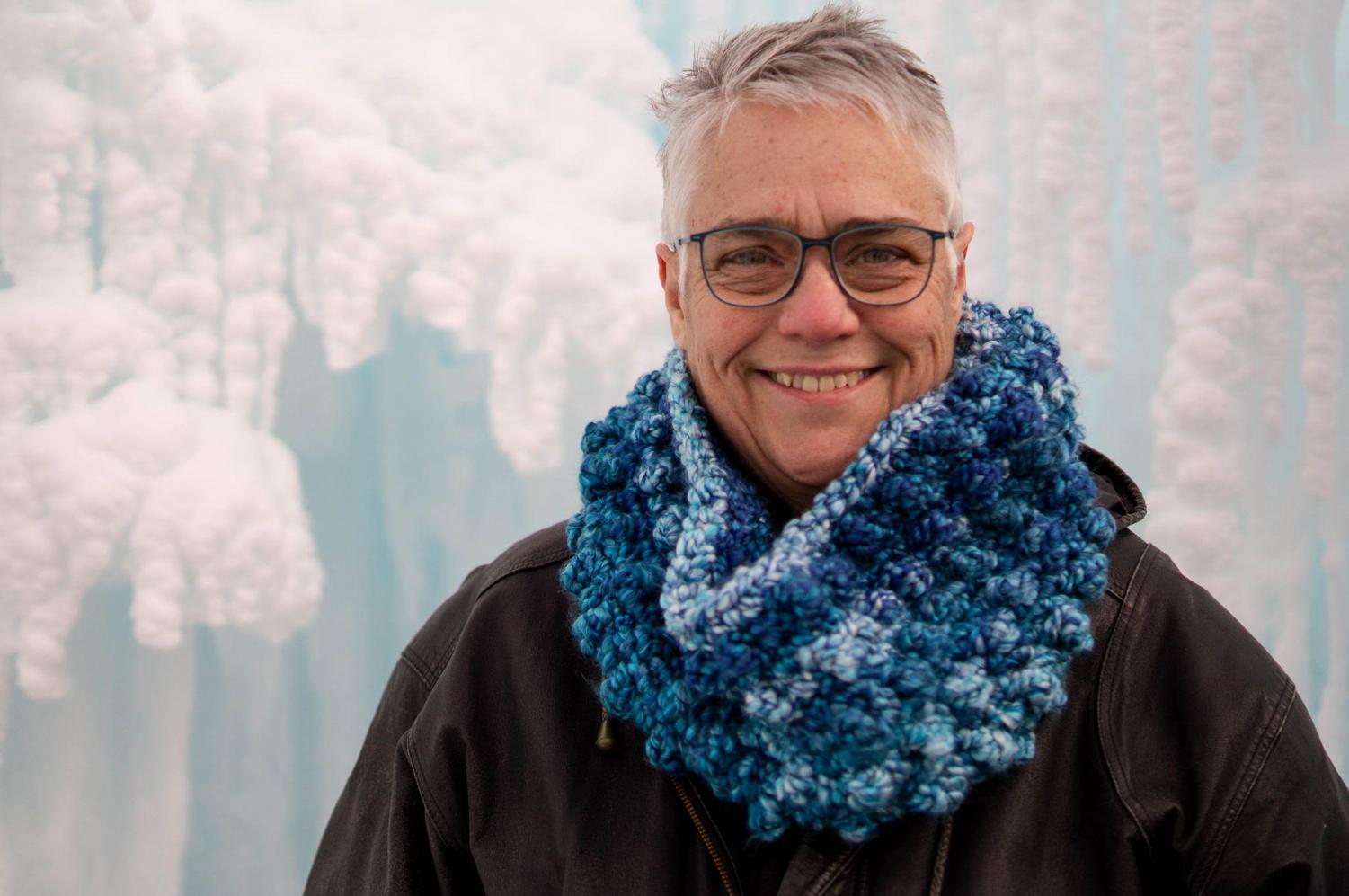 It was their way to release stress, learn and meet new people. Without their friends and mentors nearby, it impacted their artwork and the studio too. However, they didn't let the pandemic hold back their work for long.
"I paint portraits of dogs, cats, chickens and insects. They tell me what size they want, and I paint it for them," said Jessica Barden, a Studio 84 artist.
Barden's clients send her a picture of their pets, and she paints them onto her canvas, adding in her own creativity and artistic style. She also painted a snake on a picnic table for a local restaurant, thanks to inspiration from her best friend Nathan Kehoe, another artist at the studio.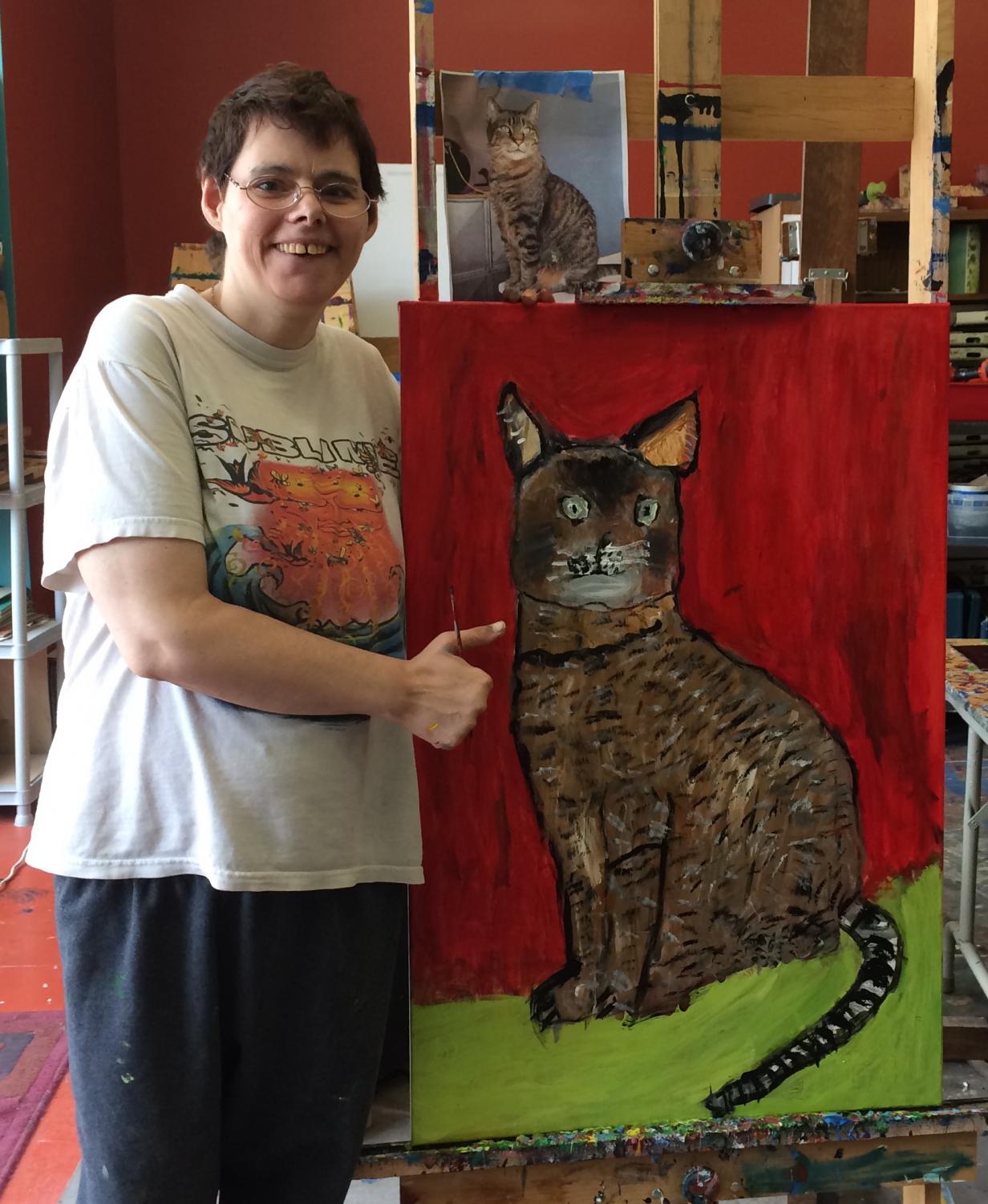 "I love to paint landscapes, the ocean and lighthouses," said Kehoe, a new artist who thinks of painting as a playground. 
Currently, he is making Ego-Art in high school colors for some 2021 graduates. Aside from his art, he bowls, works full-time at a grocery store and enjoys making his family breakfast.
"I get to see how people with disabilities work with art. In the manner of how they are on their own, doing their own thing," said Kehoe's friend Simon Ackaouv, a UW-W psychology student.
From them, he learned that everyone does stimming on a certain level. Some people like him bite their nails, but people on the autism spectrum stim differently compared to others.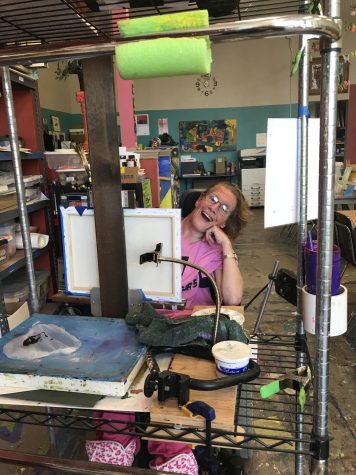 "In a room full of people, they would hear everyone talking at the same level. Whereas you or I could filter that out, and focus on one person," said Blackwell, a UW-W fine arts alum. "All it takes is for the other person to say, 'Hey you know, let's go do this.' and they will block out of it."
They can hear things more intensely than others, and it becomes difficult to focus when talking to someone. For instance, some may flap their hands or jump up and down, because it is how they refocus and block out stimuli. Reactions can be absolute pure happiness or could be nervousness, excitement and anger. They just need to release their emotions and be free from the chaos.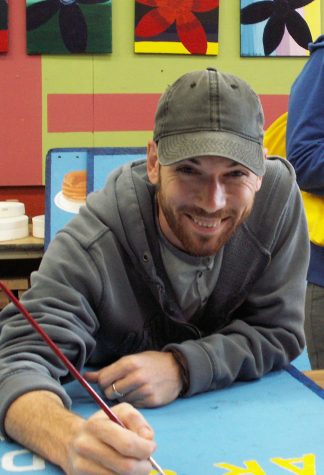 "We show others how to react, how to not react, how to interact, and how to get what you want out of them," said Blackwell. It is extremely important for society to know that, just because they look, talk or think differently, doesn't mean their needs aren't the same."
To learn more about their Studio 84 visit https://www.studio84inc.org/.