Whitewater City Market boasts high retail sales
The Whitewater City Market continues to provide an important space for local vendors to maintain relationships with the community and make those all-important sales. 
"Pre-COVID, indoor market attendance last year was about 200 on average," said Douglas Grall of Kettle Moraine Honey. 
That number is down compared to the 90 or so people browsing, shopping and chatting at the Jan. 23 market. Yet despite lower attendance, retail sales have been up over the course of the pandemic, according to Grall. Wholesale numbers have been down, but they level out in the end.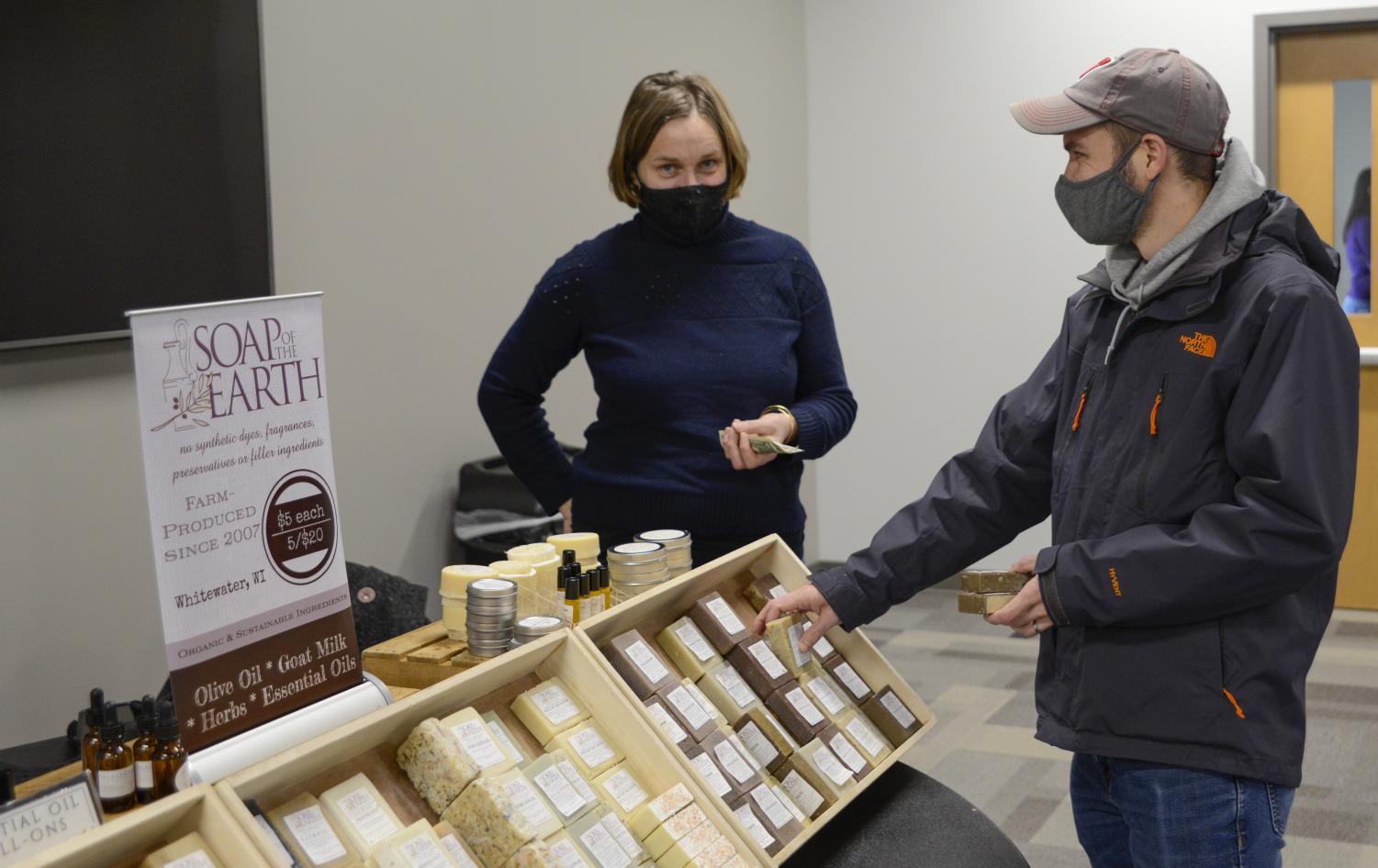 "A majority of the sales are like the ones today," said Aaron Axelsen of Kombucha Brewing. 
 The market has a group of about 50 dedicated market-goers that consistently show up every week, according to Co-Director Kristine Zaballos. The market has implemented new regulations, adapting to the Coronavirus as needed – including during the current indoor season that runs from January through March. A total of 30 people are allowed in the market at a time, including vendors and staff. 
The market is following state Department of Health Services guidelines with social distancing and stands placed 10 feet apart. Reusable bags are banned, as well as touching the products. Free masks and hand sanitizer are available for market goers to help keep everyone safe. 
The Whitewater City Market runs Saturdays from 10 a.m. – 12 p.m. in the UW-Whitewater Community Engagement Center located at 1060 W. Main St.