Taste the shamrock!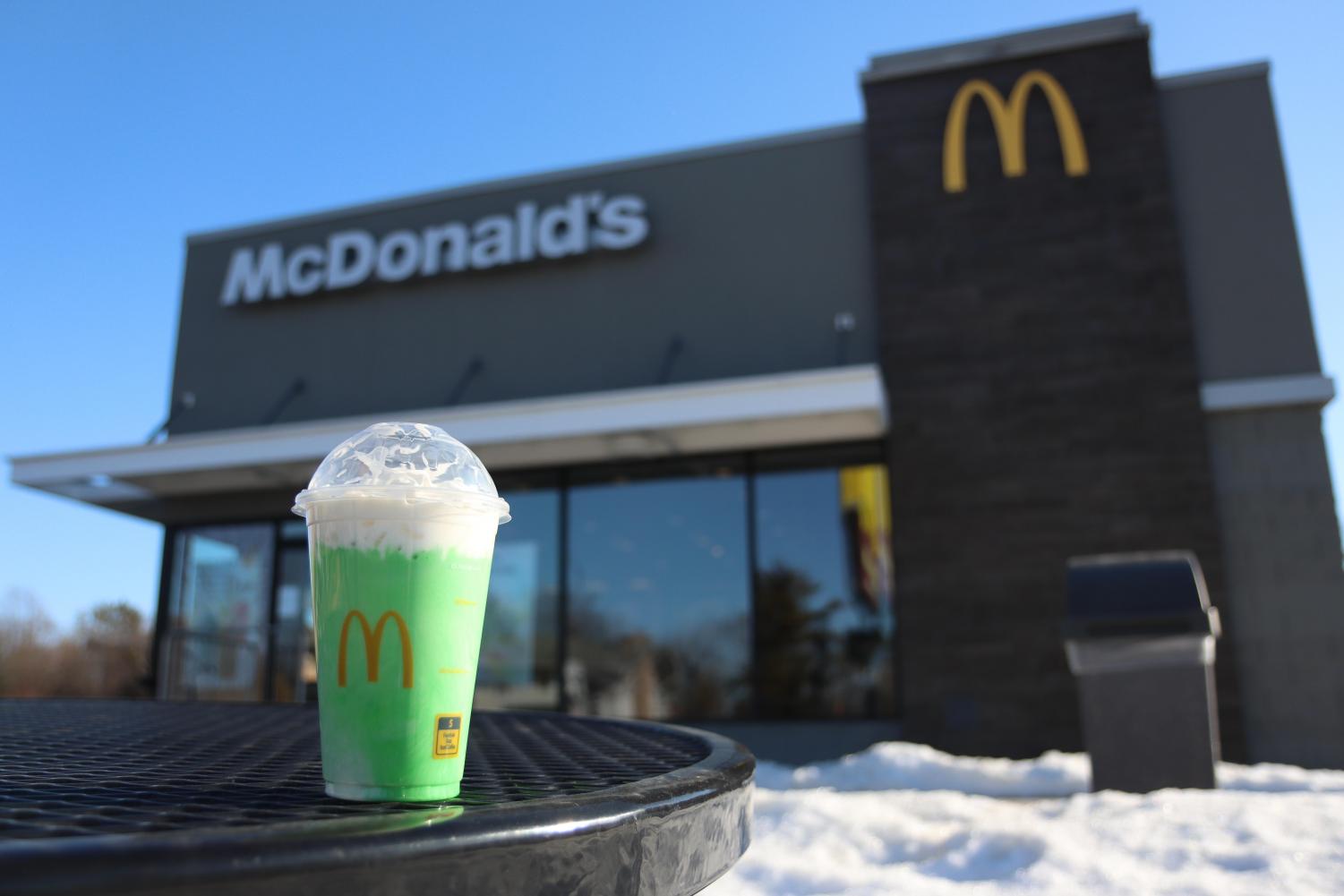 Every year after Valentine's Day and at the turning point from winter to spring, there is the long-awaited arrival of the celebratory Saint Patrick's Day great green drink at McDonalds: the famous Shamrock Shake. This light green, yummy vanilla mint soft serve ice cream is blended with their in-house Shamrock Shake syrup. The finishing touch is a swirl of smooth whipped cream.
However, it wasn't always this way. The original flavor of the beloved blend was vanilla mixed with lemon lime sherbet. And the flavor continues to evolve as well. Recently in 2020, McDonald's decided to introduce a twist on the now classic shake by adding the new Oreo Shamrock McFlurry to the menu. 
Overall as a legacy, the Shamrock Shake first hit the McDonald's menu in 1967, created by Connecticut-based McDonald's owner Hal Rosen. With just one quick lick, the shake skyrocketed in success, and has now been enjoyed by millions across the United States for over 50 years. Unbeknownst to many, The Shamrock Shake as a menu item was an extremely influential piece in kick starting the nonprofit Ronald McDonald House, which caters to the overall wellbeing of children. 
So go ahead and take a sip. You'll feel the rush of Irish charms overwhelm you. Drink, eat, scoop and have fun with the shake's minty goodness. To learn more about the shake's history read this McDonald's story about it's 50th birthday last year. And as a celebratory cheer to the hopeful end of this bitter winter, head over to the local Whitewater McDonald's to grab a delicious creamy green Shamrock Shake with some friends before it gets taken off the menu in mid March!