WNA Foundation to celebrate student contest winners April 13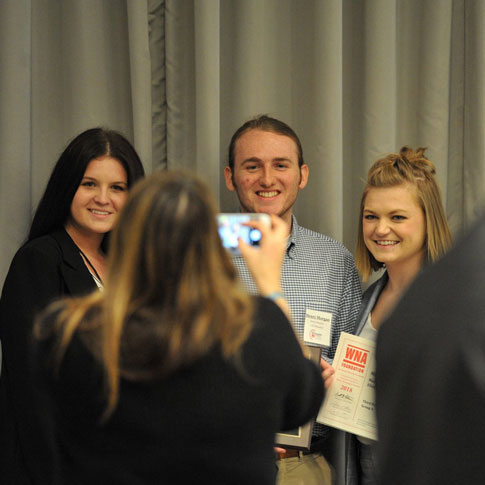 MADISON – The WNA Foundation will celebrate the winners from its 2020 collegiate and high school Better Newspaper Contests with a virtual awards ceremony at 3 p.m. Tuesday, April 13.
The ceremony will announce award winners in the 2020 Collegiate BNC as well as the General Excellence winners from the 2020 High School BNC. The online winners' galleries for both contests will be available on the WNA website following the program.
A link to the YouTube premiere of the virtual ceremony will be emailed to student newspaper contest managers and available on the WNA's website and social media pages prior to the program.
Student journalists and their advisers are encouraged to join the conversation via the YouTube premiere page's chat function and by sharing celebratory photos on social media (tag us @WNA_news on Twitter or @WisconsinNewspaperAssociation on Facebook).
All award plaques and certificates will be mailed to winning newspapers the week prior to the ceremony. Awards should not be shared, distributed or published until they have been announced online.
No registration is required for the virtual ceremony.
Questions about the program can be directed to Jordan Schelling, WNA Membership & Programming Specialist, or Julia Hunter, WNA Membership & Communications Director.