Do it for the ducks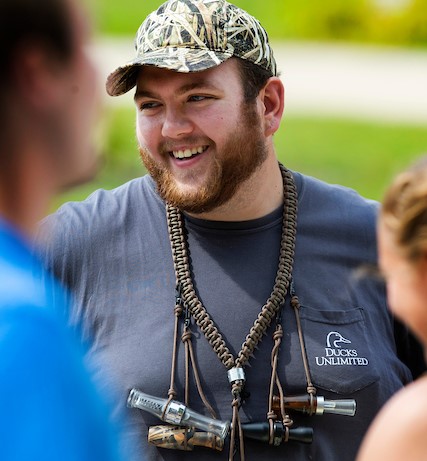 The University of Wisconsin Whitewater Ducks Unlimited kicked off the year with a bag tournament Thursday, September 23 at Starin Park. The event focused on recruiting new members and enjoying the outdoors with some friendly competition. Members were able to enjoy a brat and chips while having a chance to win a Yeti Cooler for only a ten dollar buy-in. Throughout the event, members of Ducks Unlimited spoke about the organization and their values.
"Proceeds of today's gathering will contribute to a dinner for the members on Thursday, November 11 at 5:30 p.m. at the University Center in the Hamilton Room," said junior Cal Grudzinski, who spoke about where the proceeds of this fundraiser will go. 
The UWW Ducks Unlimited was established in 2016, but the National Ducks Unlimited was established in 1937 when droughts and dust storms were sweeping across North America. This caused waterfowl populations to plummet to extreme lows. After excessive damage to many habitats throughout North America, a group came together to create Ducks Unlimited which devotes their organization to conserve, restore and manage wetlands. The National Ducks Unlimited organization now has over 737,000 members and 58,000 volunteers. If interested in involvement with the UWW Ducks Unlimited. Information can be found on the UW- Club Sports website at UW-Whitewater Club Sports (uww.edu) . 
 "Ducks Unlimited is a non profit organization and the nation's number one in conservation and distribution," said senior Jacob Weis.