Vos wants Gableman's election report by end of February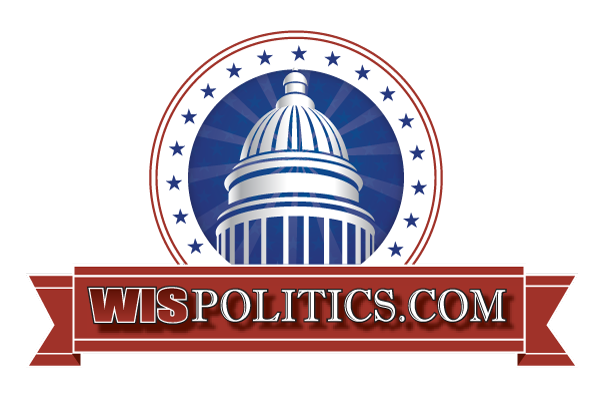 Wisconsin Assembly Speaker Robin Vos says he wants Michael Gableman's review of the 2020 election to be complete with a final report by the end of February.
"I've been very clear with Justice Gableman," the Rochester Republican said on WISN's "UpFront," produced in partnership with WisPolitics.com. "I want to have legislation on the floor to be able to pass no later than the end of our session which concludes in March. So, that means I really need his report by the end of February for us to be able to utilize that as part of the evidence we present to the people of Wisconsin as to why we need to make the changes that are necessary."
Vos said he routinely updates former President Donald Trump on the investigation.
"Oh yeah, I've talked to him," Vos said. "I wouldn't say on a regular basis, but half-a-dozen times just to keep him up-to-date to make sure he understands what's happening but to know we are doing our very best."
Vos also weighed in on several new legislative proposals, including one that would dissolve the Wisconsin Elections Commission and put the secretary of state in charge of election administration.
Vos said he doesn't support the idea.
"I don't like the idea of saying we're going to have a partisan elected official in charge of elections," he said.
Meanwhile, Vos and Gableman have reached a verbal agreement to extend the former justice's contract.
Their offices in early January added there is no written agreement that includes an end date for the probe, which was originally supposed to wrap up Oct. 31. Still, Vos said in a statement he's requested recommendations from Gableman by February so they can be worked into legislation the Assembly passes before the two-year session ends in March. He also again sought to blame the delay on lawsuits filed challenging Gableman's tactics.
Among other things, Democratic Attorney General Josh Kaul has filed an action arguing against Gableman's attempt to depose Elections Commission Administrator Meagan Wolfe in private rather than publicly before a legislative committee. Gableman has also sought to have the mayors of Madison and Green Bay jailed unless they comply with his subpoenas;
that issue is pending before a Waukesha judge. And Green Bay Mayor Eric Genrich has asked for sanctions against Gableman over the request.
"As mentioned previously, we never anticipated the number of lawsuits from Democrats to stall progress of this investigation," Vos said.
Outgoing Assembly Minority Leader Gordon Hintz, D-Oshkosh, ripped the lack of a written amendment extending the probe. He said it is indicative of a lack of transparency and accountability with the effort from the outset and again called it a waste of taxpayer funds. Hintz also said he doubts it will wrap up by February.
"It's pretty clear it's not about what this investigation produces. It's about continuing to promote the 'Big Lie' and have an endless investigation that implies that there was wrongdoing and to fan the flames and to make insinuations that have flat-out been proven wrong," Hintz said.
The amendment Gableman signed with Vos in August to the original contract included a document laying out the $676,000 budget for the review. That included a note that the budget was to cover Aug. 1 through Dec. 31. Still, the language in the amendment otherwise didn't include an end date.
A Gableman spokesman said the former justice and Vos were able to extend the contract via verbal agreement due to a provision in the original deal from late June. That provision stated the contract was in effect until Oct. 31 "unless altered or extended by mutual agreement." The provision doesn't mention a written contract being needed.
Vos has faced questions over the past week on whether he would extend the contract with Gableman, particularly after the former justice said he may seek additional funds for his probe.
The budget attached to the August amendment included $325,000 for a data analysis contractor.
The Gableman spokesman said the bulk of that remains unspent as the office has continued to look for a qualified, non-partisan contractor. The spokesman didn't immediately have an updated accounting of how much of the original budget was still left. At a Dec. 1 Assembly committee hearing, Gableman said he had spent about a quarter of his original budget.
Since then, he has indicated he may seek additional funds to cover the costs of the review.
"We have not approached the speaker's office for more money," the spokesman said.
For more, visit WisPolitics.com
The Capitol Report is written by editorial staff at WisPolitics.com, a nonpartisan, Madison-based news service that specializes in coverage of government and politics, and is distributed for publication by members of the Wisconsin Newspaper Association.
Copyright © WisPolitics.com