A new canvass: Determining the future of Milwaukee's Charles Allis and Villa Terrace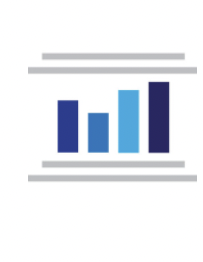 Weekly Fiscal Facts are provided to Wisconsin Newspaper Association members by the Wisconsin Policy Forum, the state's leading resource for nonpartisan state and local government research and civic education. The Wisconsin Policy Forum logo can be downloaded here.
The Charles Allis Art Museum and Villa Terrace Decorative Arts Museum are valued arts, cultural, and historical institutions and event spaces that are valued community assets in metro Milwaukee. But to recognize their potential with future generations of visitors, they should clearly articulate their purposes, re-examine their revenue streams, and fortify their governance structure.
The museums also need to resolve other fundamental questions, such as whether they should continue to share governance and what role Milwaukee County should play in providing continued ownership of the buildings and financial support.
Both located in historic homes on Milwaukee's east side, these two small museums boast professionally-curated art exhibitions and arts education programming, while also serving as event rental venues.
An independent nonprofit – Charles Allis Villa Terrace, Inc. (CAVT) – governs and operates the museums. Milwaukee County owns the buildings, provides substantial operating support, and is responsible for financing and implementing capital repairs and improvements. In commissioning this report, CAVT leaders asked the Wisconsin Policy Forum to conduct an assessment to assist them in charting a financially sustainable path forward.
Our examination also looked at comparison museums nationally: Pabst Mansion in Milwaukee, Jewish Museum Milwaukee, Lincoln-Tallman House in Janesville, Glessner House in Chicago, and Hammond-Harwood House in Annapolis, MD.
We found all or most: have a clearly defined mission that guides all of its activities; do not rely on earned revenue to the extent that CAVT does, with donated revenue providing the majority of income; have a membership structure within their nonprofit organizations; and cite the importance of having a strong and cohesive board.
We find that Milwaukee County's stagnant financial support for CAVT, and its inability to address many outstanding capital needs at the two museum facilities, impede the museums' ability to improve the visitor experience. Yet compared to some other county-owned amenities, the fact that CAVT is operated by a private nonprofit entity does create more flexibility for these museums in pursuing other revenue opportunities and seeking various improvements.
Underlying these discussions are big-picture questions about the museum's governance and Milwaukee County's role. Some members of the CAVT board have suggested the current structure should be modified either to form two separate organizations and boards for the two distinct museums, or to retain shared staff and governance but create separate budgets. Milwaukee County policymakers also have increasingly questioned where the museums fit in the county's mission and vision, and why public sector ownership is necessary and appropriate.
While these questions are beyond the scope of this report, they must be resolved for real progress to be made on the issues identified. For now, we suggest that CAVT place a priority on broadening its board membership and re-establishing board cohesiveness.
This information is a service of the Wisconsin Policy Forum, the state's leading resource for nonpartisan state and local government research and civic education. Learn more at wispolicyforum.org.