Second Annual Whitewater Pride Rally
The city of Whitewater saw its second annual LGBTQ+ Pride Rally this Saturday, Oct. 2 at the Cravath Lakefront Park in downtown Whitewater. The pride rally helps celebrate the LGTBQ+ community by supporting and advocating pride, diversity and inclusion. Whether a part of the LGBTQ+ community, an ally or family member, all were accepted and encouraged to show their support. 
"I attended the rally last year, and I like the new location of the event this year," says community member Anisa Dauti. "It is a bigger space and there are more people here."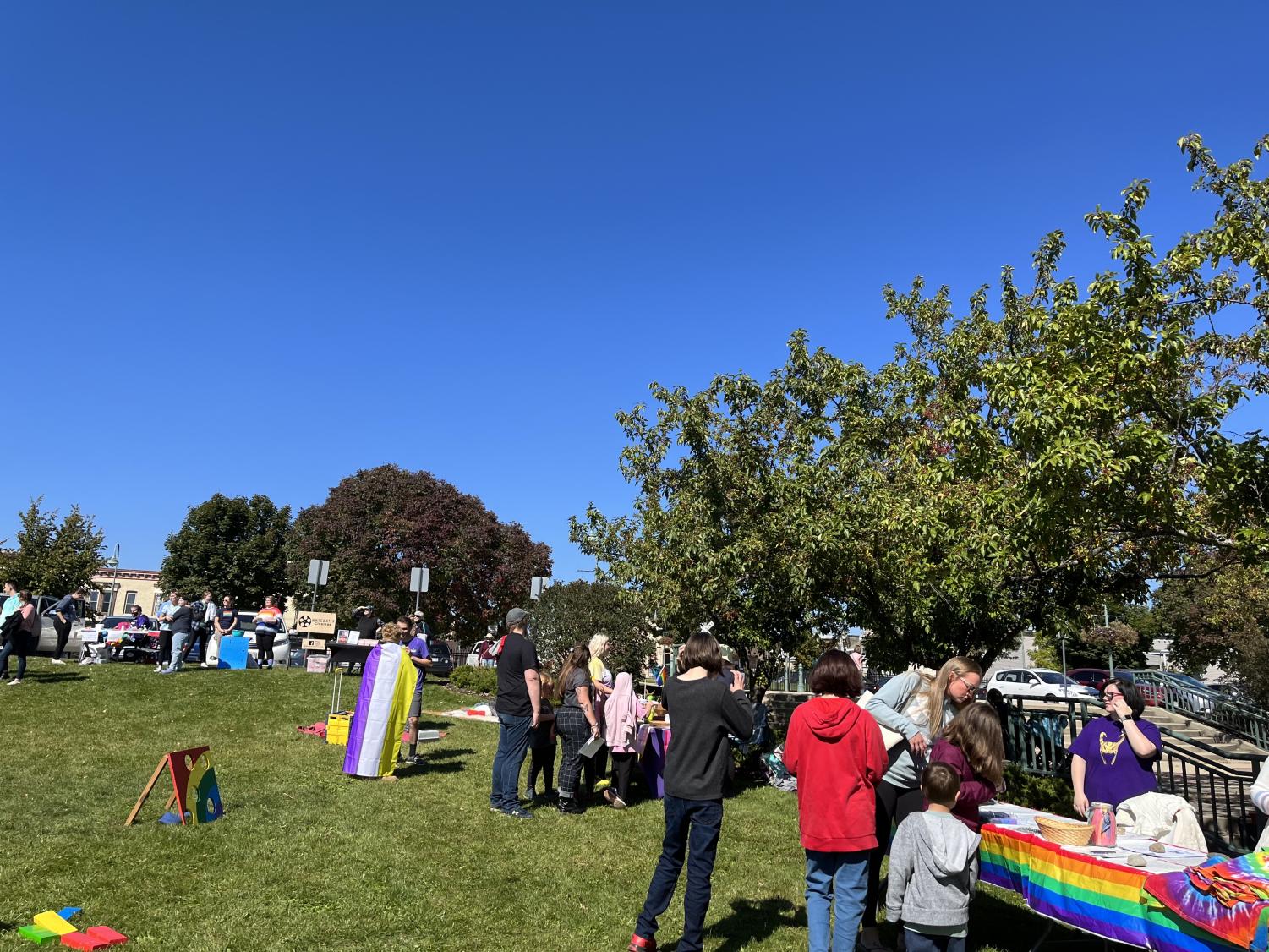 This event has been an opportunity for individuals and families to hear stories and journeys of those in the LGBTQ+ community, shining a light on those who might have not had the opportunity to share and embrace who they are. The family friendly event held activities such as games, arts and crafts. There was event a pride pet costume contest. Pets of all shapes and sizes were dressed in their finest pride costumes providing entertainment for all those who attended the rally. The event was filled with music for all the dancing queens out there, being able to dance and show their pride to music like Diana Ross's "I'm Coming Out" and performances, like a few drag queen performances that got the crowd cheering and excited with their talents.
Businesses like Whitewater Cinemas provided treats and promoted the upcoming movie "Bros' ' which is a new romantic comedy focusing on LGBTQ+ relationships today. Planned Parenthood provided information and help for those in attendance and the Sweet Spot Café had rainbow treats. The event partners with Unity Project, Whitewater United Lives, The Book Teller, First United Methodist, UW-W Impact and Poorman Pride Center. 
The event was a safe environment with local police patrolling the grounds. Safety is important for the rally because its main goal is to give attendees a safe space to embrace and celebrate their pride. 
"I like that there haven't been any protesters," says community member Jae Erchul. "The environment feels safe." 
Not only was the focus of the event to show pride and support for the Whitewater LGBTQ+ community, but also particularly for those in high school and college. 
Creative and Resourceful Educators Advocates (CARE) volunteers were on hand watching over children and leading kid-themed activities. The area featured a children's corner that had a story time with community leaders, who read LGBTQ+ children's books. The Whitewater High School Gay-Straight Alliance also had a colorful rainbow table filled with shirts and activities. Focusing on the younger individuals to embrace and love themselves as who they are, supporting confidence in all generations.