Awaiting approval: Faculty Senate discusses policy changes
The Whitewater Faculty Senate convened in the University Center and over WebEx for the first time this month. Both Interim Chancellor Chenoweth and Interim Provost Robin Fox were also in attendance for a Chancellor and Provost Report. Faculty senate chair Dr. Tracy Hawkins started off the meeting with a few housekeeping items before giving the floor to associate professor Dr. Zach Oster to speak of updates from the University Curriculum Committee meeting that took place Sept. 23, which revealed the deactivation of several programs and minors mainly in the Department of Special Education and the Department of Marketing. Another item was changing the name of the University's Title IX policy to Chapter 4 to align with the Wisconsin administrative code.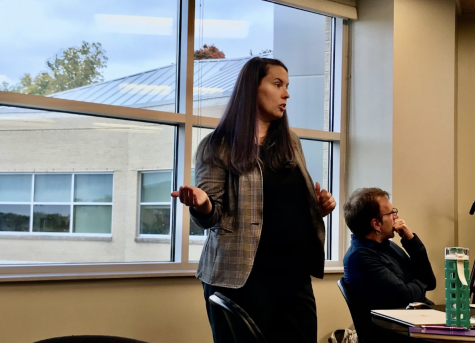 A main topic of discussion for the rest of the meeting was the revision of UW-Whitewater's posthumous degree policy. The faculty was then asked to discuss policy revisions into individual breakout sessions for both those in person at the University Center and over webex. 
Posthumous degrees are awarded to students who have passed and completed a certain amount of their coursework at the time of their death. The percentage and number of degree credits required usually varies depending on the policy of the institution. 
Another concern that was brought up was the wording to make sure the policy does not convey that every newly deceased student in good academic standing gets a posthumous degree.  
One of the questions brought up was which departments and offices would be in charge of evaluating the deceased students academic record and who would ultimately decide if they are eligible.
Interim Chancellor Chenoweth also pointed out that the process of assessment of a student's credentials for an honorary degree should not be difficult due to the factor of time.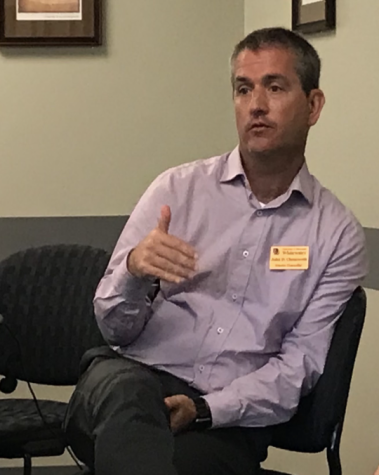 "You have to remember this is a very difficult time for a lot of families who go through this," said Interim Chancellor John Chenoweth. "We don't want a case where a student dies two days before commencement and we don't allow a family member to receive their family member's degree because the process is complicated."
Ultimately it was decided that further discussion would be needed for the policy. As it stands now the revisions state that "the Faculty of UW-Whitewater may award a posthumous degree appropriate to a deceased student's academic program if at the time of death the student is in good academic standing and has completed at least 75% of the units required for their degree program (or at the discretion of the DBA committee if enrolled in a doctoral degree program)." 
Both revisions of the Posthumous Degree Policy and the renaming of the Title IX Policy are awaiting the chancellor's official approval. To view current policies visit https://www.uww.edu/facsenate/current-policies.