Whitewater referendum taxes support Whitewater Fire and EMS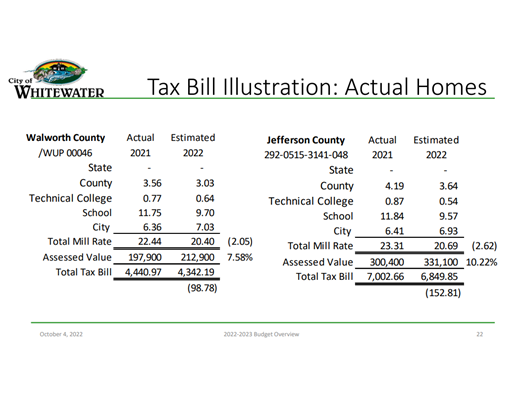 On November 8, 2022, voters in the City of Whitewater will be asked whether or not to increase the property tax levy to support the City's share of EMS staffing improvements to go from paid-on-call staffing to on-site paid-on-premise staffing for ambulance and fire coverage. While the referendum does ask the taxpayers to approve an increase to the City's budget for the Fire/EMS service, the net effect on most taxpayers will be a reduction in total tax bills in comparison to 2022. Due to additions to an increased tax base and other factors, the effects of the referendum can be absorbed in a way that does not ask taxpayers for more total taxes than the previous year. This takes into account increasing property values and all other taxing jurisdictions as well. To repeat, the City's referendum can be approved and the result will be faster, higher quality ambulance and fire services for all residents and visitors without asking for more money from most individual taxpayers than the previous year.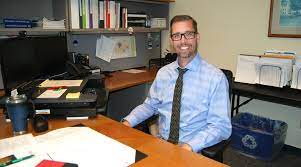 A brief history: Whitewater Fire and EMS provides fire and EMS services to the City and Town of Whitewater, and the Towns of Cold Spring, Koshkonong, Lima Center, and Richmond. Under the proposed EMS staffing recommendations, each community would pay its fair share of a $1.48M increase in funding, beginning in 2023. The City of Whitewater's share of the increase, based on a calculation that takes into account the equalized value of a community, and a five-year average of EMS call volume, would be $1.1M. This provides the continuation of the 24/7 ambulance coverage, which the City has been running since June 2022, using cash reserves to fund the service through the referendum.
For decades prior, fire and EMS response relied on a paid-on-call staffing model. This model, which depends on on-call staff to leave their homes or jobs to respond first to the station, then to the incident, is no longer providing an adequate level of service to Whitewater. In 2021, a large number of EMS calls were answered by a neighboring community, resulting in longer response times to Whitewater residents. We experience about 2,000 calls per year, of which over 1,600 require an ambulance service. If approved, the increased funding would support up to 17 full-time, paid-on-premises firefighter/EMTs. Seventeen full time staff would make it possible to have a fully staffed, onsite EMS response 24/7, helping to address increased calls for service, surging response times and a lack of available paid-on-call staff.