2022 Homecoming preview
After painstaking preparation, homecoming events are kicking off Oct. 23 as the start of an exciting homecoming for individual students, student orgs, and alumni. 
Once again, students are welcomed and encouraged to participate in a plethora of annual homecoming events that include talent shows, games, alumni events, athletics events, contests, and the homecoming parade.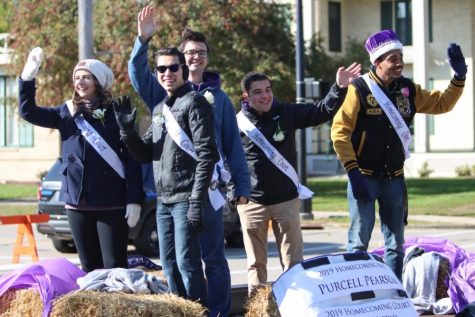 This year's theme is  "Warhawks Rewind" with fun, retro images of cassette tapes, record players, and VHSs taking UW-W students on a blast from the past.
"We gave students several choices for a theme for homecoming last year and the decades theme won hands down," said Homecoming Chair Olivia Van Brocklin. "It offered more variety to the multicultural organizations we have here that have certain years and time frames that are really important to them. So the decades theme allows them to celebrate that year or the time period that is important to them."
Though many events are planned, the talent show has been a tradition usually held in Young Auditorium, but due to the pandemic, had to switch to alternative modes and spaces. However, this year the talent show is back in Young Auditorium for the first time in two years.
"We're excited to bring the talent show back to Young Auditorium," said Program and Event Specialist for UC Live Elizabeth Garthwaite. "We can fit a lot more students in the space and will make it a lot more fun."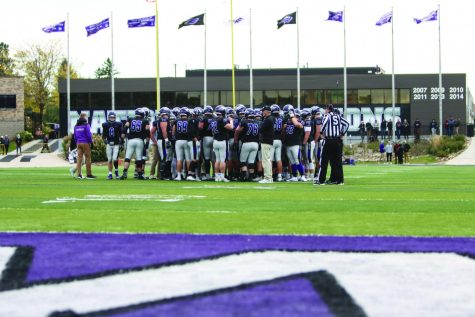 Besides the traditional events available for current students, a series of alumni events will also be held Oct. 27-29 that include a reunion reception, dinner, as well as the Alumni Marching band reunion, a tailgate lunch, and the Athletics Hall of Fame Reception and Banquet.  
"Our main thing we have planned is the 50th anniversary reunion," said Alumni Relations Officer Amy Oeding. "We have the marching band reunions and everybody fits in the bucket with the reunion event. Saturday is where we have everybody in the parade, and a lot of alumni go to the football game." 
Whether you are a new student on campus, celebrating your last homecoming, or a UW-W alumni, it looks like there will be plenty of fun-filled activities and events to go around. 
If you are looking for the full schedule of this year's homecoming events visit, https://www.uww.edu/homecoming