Football wins thriller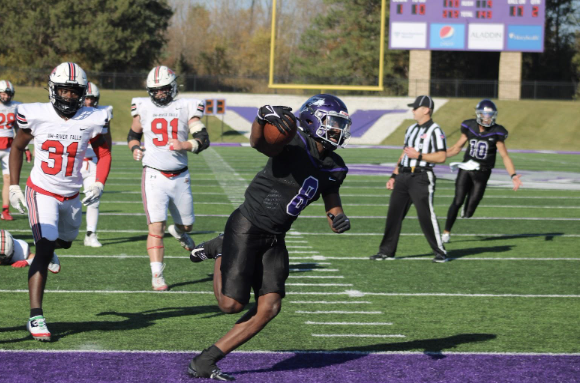 No. 10 UW-Whitewater football (6-2, 4-1 WIAC) played in its annual homecoming against No. 21 UW-River Falls (5-3, 3-2 WIAC) Saturday, Oct. 29. The teams came into the game as two of four teams tied for first place in the WIAC with conference records of 3-1. A 30-27 Warhawk victory put them in a two way tie for first and the conference's automatic bid to the playoffs.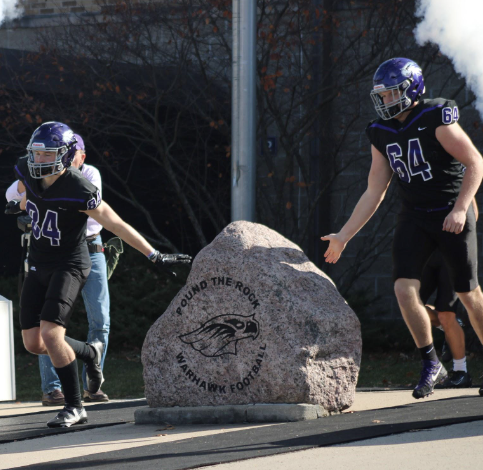 Whitewater got off to a quick start with a Jaylon Edmonson 22 yard run to the Falcons 31 yard line. Later, Evan Lewandowski passed to a wide open Sam DeLany for a touchdown, putting the Warhawks ahead 7-0.
The Falcons next drive was thwarted by a Thomas Wojnowski interception, setting up the Warhawks deep in River Falls territory. The Warhawks were held to just a field goal, extending the lead to 10-0.  
Later on Lewandoski would get intercepted by Michael Brown, however the Warhawk defense stood tall and forced a three and out. Lewandowski went on to avenge that interception by leading the Warhawks down the field, setting up a Preston Strasburg touchdown run, making the Warhawk lead 17.
The Falcons went on to answer as quarterback Kaleb Blaha passed the ball to wide receiver Luke Kush for a Falcons touchdown, however a bad snap kept them from converting the extra point. The Warhawks led 17-6 and went on to add a field goal and one last touchdown pass to Tamir Thomas. Whitewater led 27-6 at halftime.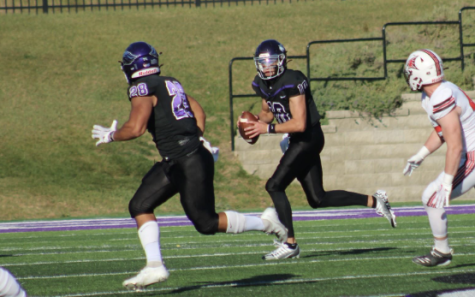 The second half was mostly filled with River Falls highlights and a strong fight, a fight head coach Kevin Bullis expected.
"Probably other than Mary-Hardin Baylor, they're the most potent offense we've played," Head Coach Kevin Bullis said. "I think at halftime, all of our fans assumed the game was done and we knew better. I said that to our guys at halftime."
The Falcons had a 63 yard pass to Mason Van Zeeland to set up a rushing touchdown for Michael Krueger, cutting the lead down to two touchdowns. The Falcons next drive ended with a 4th and goal touchdown run, making it a one score game.
After a series of punts, the Falcons found a spark by converting on a 4th and 13, and went score a 22 yard touchdown, capping off an 80 yard drive. The game was tied with just over three minutes to play.
With 28 seconds on the clock, Whitewater got the ball on their own 45 yard line, a good opportunity to take the lead and win, an opportunity they took advantage of.
A Strasburg run and a DeLany catch set up a 49 yard field goal attempt with five seconds to go. Jeff isotalo-McGuire skipped the ball off the crossbar and through the uprights as time expired to give the Warhawks a 30-27 win.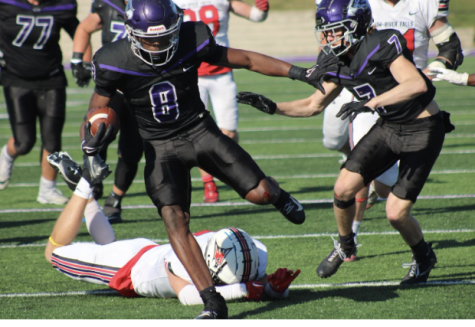 "It was 3rd down and we were trying to figure out, do we go for it and then have to punt if it was incomplete. We decided to go with the run play that we thought was going to open up well and Strasburg got us the first down," Bullis said. "So that's when we started using the timeouts to try and get ourselves in position with Jeff."
Isotala-McGuire was confident he could make the kick, but in hindsight knew it was not the perfect kick.
"I'm comfortable from 49. If I hit the ball correctly, and it's 55, I can get 55. Obviously that kick, I didn't kick it too well," player Isotala-McGuire said. "I probably should've kicked a little harder. I wanted to kick it a bit soft because I knew if you overdo it and try to swing hard, you can pull it. I wanted to keep it down the line. I knew 49 was not far. It's not a chip shot, but I just wanted to keep it straight. I probably should have hit a little harder. At the end of the day, if it goes through the uprights, I'm happy." 
Despite the win, Whitewater's offense was held to just three points in the second half. 
"I would say we have got to do a better job of executing overall," Holte said. "At the end of the day, we just had that next play mentality. Every time we got the chance to get back out there, and including that last drive, we did enough to kick a field goal."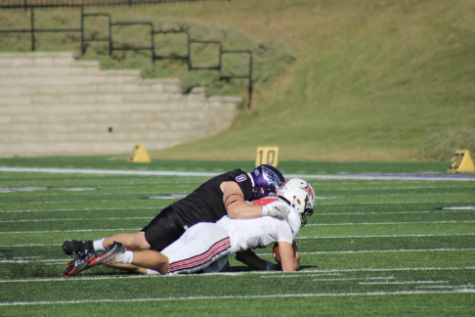 The Warhawks next game will be in Menominee, Wisconsin, Saturday, Nov. 5 when they play at UW-Stout. The Warhawks next game at Perkins Stadium will be Saturday, Nov. 12 for the last home game of the regular season against UW-Stevens Point.