Volleyball secures WIAC championship
Whitewater wins regular season title
Brian Gale, Assist. Women's Sports Editor
October 30, 2022
The 10th ranked Whitewater women's volleyball team was able to cap off their regular season WIAC record with a win over 14th ranked Eau Claire. This win would make the team undefeated within the conference and earn them the number one seed in the WIAC tournament.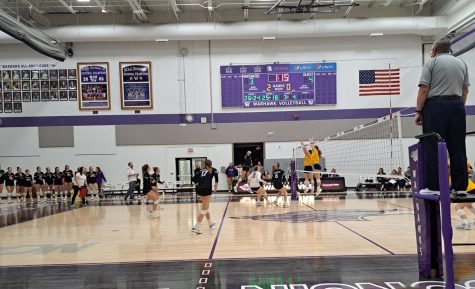 Whitewater may have won 3-0 but that score does not tell you how close these games really were. The first match was neck and neck up until the 12th point. Eau Claire would go on a run to make the match 18-13 with huge kills from Arianna Barret.  Whitewater went on a run of their own to tie the game at 20-20. Whitewater took it to match point but Eau Claire tied it on a kill from Avery Pemnekamp. This would be futile however as Whitewater would take the next two points and win match one. 
The second match Whitewater jumped out to a quick 10-3 lead and didn't look back from there. Eau Claire only brought it to within four. It was all Whitewater from there as they would go on to win the second match 25-18 and take a commanding 2-0 lead. 
Whitewater would struggle in the third match; it was the closest one of them all. It featured multiple runs and lead changes from both teams. It first started off back and forth as both teams were looking good. Eau Claire went on a run to put them up 16-10. Whitewater went on a run of their own to bring it within two. Three straight points from Eau Claire would extend their lead to five. Yet, the Warhawks were able to quickly find their groove again and come back to tie it at 19. From there it was another back and forth. With the game tied at 23, Whitewater knew it was time to end this.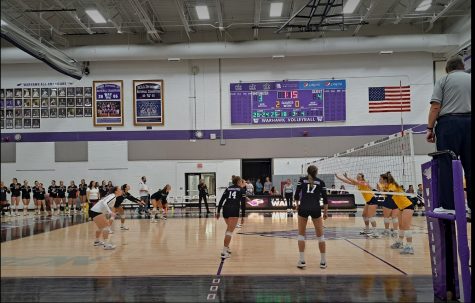 They took the next two points to win the match 25-23. 
"Our team trusts each other. So we didn't have to make a ton of adjustments. It was just a matter of us making sure we can make passes in serve receive and kind of play our game," said head coach Stacy Boudreau.
With this win Whitewater will finish the WIAC undefeated and secure home court advantage for the WIAC tournament as well as a first round bye.
"It's huge. We did not get to play at our home court a lot this year but it'll be cool to be back. We had an awesome crowd tonight and we were fired up. Got to go through our normal routine and we practiced here. Yeah, we got a good crowd so it's huge," said setter KellyAnn Sotiros.
The Warhawks next test is going to be the WIAC tournament next week with matches still to be determined but they will be playing on Tuesday, Nov. 3. If you want to stay up to date with the WIAC tournament matches you can check that here on their schedule.