Basketball can't keep up
The UW-Whitewater men's basketball team (4-3) was defeated by UW-La Crosse (7-0) in the first conference game of the season by a score of 88-74. The game started off as a back and forth affair but ultimately the Warhawks could not hang in it long enough.
Both teams had led the game multiple times before entering halftime however La Crosse held a sizable 38-30 advantage as the teams went into the locker rooms for the half. La Crosse shot 44.12% from the field in the first half, while Whitewater shot 47.83%. Trevon Chislom for Whitewater was 5-7 from the floor in the first half. He led all scorers within the game by 11 points going into halftime.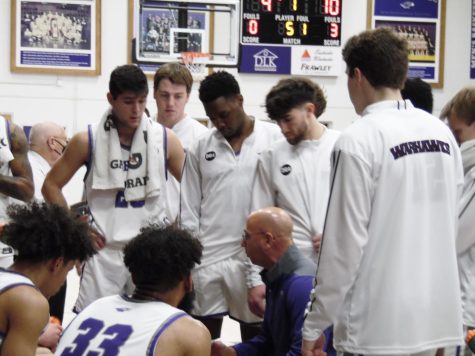 The second half was a much different story though. At the 17:39 mark of the game the Eagles were only up 42-40, but then used a 17-5 run to break the game wide open and La Crosse took total control of the game.
That run would hold to maintain a large lead for the Eagles and they ended up winning the game 88-74. La Crosse's win let them remain undefeated (7-0) while Whitewater suffered their third loss in four games. 
La Crosse finished the game shooting 52.4% while Whitewater finished the game shooting 55.3% from the field. The Warhawks hit 63% of their shots in the second half while La Crosse shot 62% including 67% from three. La Crosse had a 19-6 advantage in second chance points thanks to 14 offensive rebounds compared to just six for Whitewater. The Eagles also had a 19-9 edge in points off turnovers. 
UW-Whitewater head coach Pat Miller saw some individuals show positives, however the team as a whole struggled.
"I thought Trevon Chislom played a really good game. I thought Jameer had a solid game, so those were two bright spots, but overall, we just have to get a lot more consistent," Miller said. "Too many mistakes and too many breakdowns."
Chislom had a game high of 24 points, 9-13 from the floor, and 3-4 from beyond the arc.
"I think I played pretty well. My performance was pretty good. I wish we got the dub," Chislom said. "I really had to turn it up this game because we didn't really have a lot of people trying to score or being really aggressive. I just wanted to play aggressive and hard."
With such struggles as a team, Miller is well aware of how the team needs to improve in order to have a chance at defeating some of the best teams in the WIAC.
"We have to get a lot better defensively. We just did not play well defensively. They shot great percentages, had too many open shots. We just have to do a much better job guarding and pressuring the ball," Miller said.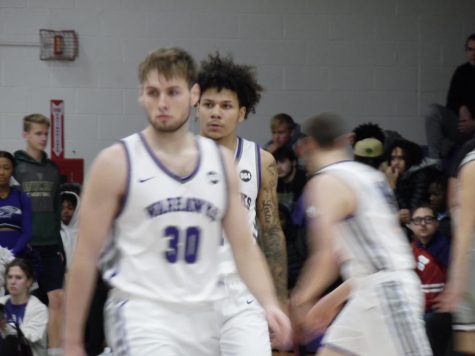 La Crosse assistant coach Kenny Finco was happy with parts of his team's play but again, as coaches always do, he looked at the things that needed to be cleaned up in order to make the team better.
"I thought we played solid in spurts. There were definitely some things we could have cleaned up on the defensive end, but we played well to get the win which was really nice," Finco said.
UW-Whitewater capped off the week with a X-X WIN/LOSS at UW-River Falls. The Warhawks next home game is Tuesday, Dec. 6 when the team hosts Lake Forest College. Whitewater plans to honor Derek Dray, a player who died in July, and asks for fans to wear white, there will also be free T-shirts given out at the game.