Basketball suffers first WIAC loss
Olga Gatesi, Assistant Women's Sports Editor
December 4, 2022
The Warhawks women's basketball team suffered their first conference loss of the season as the Falcons of UW-River Falls took them down on their home court, 67-64. The program honored former Warhawk players on Alumni Day (with special recognition of the 2012-2013 final four team).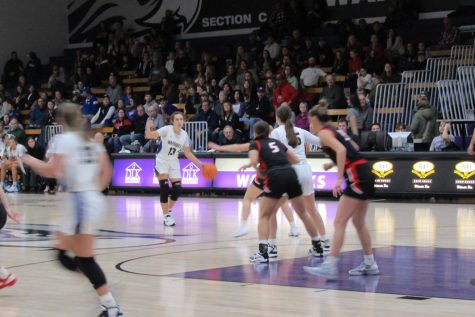 The fact that the Warhawks came back stronger than ever after ending the first half seems to indicate that they perform very well under pressure. Even if it occasionally succeeds, according to head coach Keri Carollo, it is more difficult to do so and more tough to recover from when playing a conference team that is as good as UW-River falls.
 "We just start out slowly and then we are trying to dig ourselves out, and against a good team, it's hard to do that. It's frustrating that we haven't figured it out yet, but perhaps in the following games we will" said Coach Keri Carollo. 
Three Warhawks scored more than ten points in the battle against the Falcons. With a lead of 21 points scored by Aleah Grundahl of (DeForest, Wisconsin). She was closely followed by Kacie Carollo (Whitewater/Wisconsin)(16) and Maggie Trautsch (Sun Prairie, Wisconsin/DeForest) (11) Trautsch hit a buzzer-beater at the end of the first half, which closed the gap to 32-23 falcons. 
"We had a lot of great shots, but they weren't falling, so we had to really concentrate on our defense, getting more rebounds, as well as getting more stops, and ultimately the shots would fall. Moving forward, I personally think we just need to stick together and work on our defense, and learn from this, and continue to just get better as a team, while preparing ourselves for the tournament," said Maggie Trautsch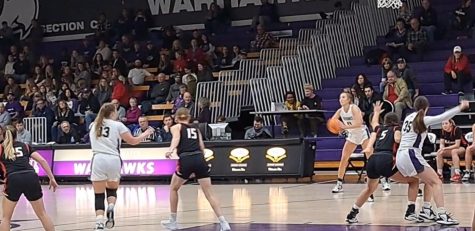 Despite a close game, the Warhawks fell short in several statistical categories, which proved to be detrimental down the stretch.
"Working on turnovers and fouls is one area where we can do better going forward. Since the game ended with us turning the ball over twice in a row, we must improve our handling of the ball and increase our sense of pride in order to demonstrate to the opposing team who wants it more" said Lunden Alexander.
Whitewater will take on Augustana (IL.), Dec. 8 at 7 p.m. on their home court, with an opportunity for a bounce back game early in the season.