New chancellor chosen
Katie Popp, Assistant Campus Editor
January 22, 2023
The University of Wisconsin Board of Regents announced Dr. Corey A. King as the 18th chancellor for the University of Wisconsin-Whitewater on Jan. 19, 2023. After the resignation of former Chancellor Dwight Watson in June 2021, Dr. King, Vice Chancellor for University Inclusivity and Student Affairs for UW-Green Bay, will begin his position on Mar. 1. 
"During my campus visit, I experienced passion, commitment, and love for this great university. The energy was resounding and the collaborative spirit was evident. As a first-generation college student, I know the value and impact of a quality educational experience," said Dr. King to the UW-Whitewater community for the first time as the incoming chancellor. "I am grateful and excited to now continue that service and leadership through UW-Whitewater's mission and core values in a community of dedicated faculty, staff, students, alumni, and community partners."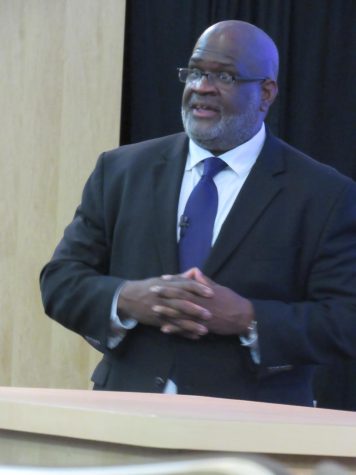 Dr. King joins UW-Whitwater from the University of Wisconsin-Green Bay, where he served as a Vice Chancellor of University Inclusivity and Student Affairs. Previous to UW-Green Bay, he also worked as the Vice President of Student Affairs and Enrollment Management at Florida Atlantic University as well as led the State University System of Florida's Council of Student Affairs. He additionally served as Vice President for Enrollment Management and Student Financial Services at Bethune-Cookman University. 
"I recognize that any change in leadership can evoke a range of emotions, and I can say with no pause, that my emotion right now is complete confidence," said current Interim Chancellor John Chenoweth in a press release to UW-Whitewater students and faculty. "I have infinite belief in the new chancellor. His values, accomplishments, and reputation are all highly admirable. With complete certainty and conviction, I have full faith in our future."
Dr. King received both a bachelor's degree in curriculum and master's degree in higher education administration/student affairs from Florida State University, and later received a doctorate in educational administration and leadership from Indiana University of Pennsylvania. With over thirty years of experience in higher education, Dr. King's core values lie within student success, academic excellence, inclusivity, enrollment growth, financial stability, faculty/staff growth, shared governance, and building community and alumni engagement.
"For me, equity, diversity, and inclusivity has always been part of my journey, every step of the way," said Dr. King during his open forum on Dec. 8, 2022. "I have learned that the most important thing is meeting people where they are, hearing people's stories and journeys and understanding that it is okay to be where you are, but not to stay where you are, because EDI is a journey. We have to have bigger conversions, and I believe we are ready for what I consider to be some meaningful, honest, open conversations about equity, diversity, and inclusivity today and what it means for our institution."
Leading up to his official arrival on campus, current Interim Chancellor John Chenoweth and Interim Provost Robin Fox will assist both the campus community and incoming chancellor with the new transition.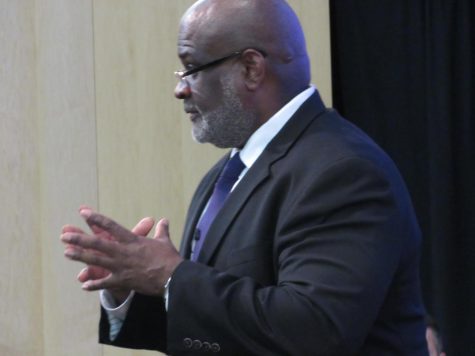 "UW-Whitewater is a leader in preparing students with the outstanding skills that make them strong candidates for 21st century careers, community engagement, and advanced learning. We strive to be a national and international leader in providing transformational and empowering educational experiences. I will never lose sight of this vision and I will work tirelessly to achieve it," said Dr. Corey A. King, concluding his first message to the UW-Whitewater and UW-Rock County campuses as incoming chancellor.