Winter break wrap-up
Ryan Baker, Assistant Men's Sports Editor
January 22, 2023
During UW-Whitewater's winter break a handful of mens sports continued on with their seasons. The basketball and wrestling seasons stayed in full swing with some notable games and matches happening since December 16. The swim and dive team also competed in meets on January 21.
The basketball team played eight games since the absence of students on campus, going 6-3 with an average victory of 22 points. The three losses were at the hands of Eau Claire, Oshkosh, and River Falls. Their January 7 game at Eau Claire was a game that the Warhawks lost by just a single point.
Forward Trevor Chisholm has been on tear during the span, bringing his points per game to 15.4 on the season. Not far behind are the Barnstable brothers with Miles averaging 13.8 and Delvin with 12.9 points per game.
They look to continue their success throughout the final seven games of the season, all being WIAC games. They will also get their hand at revenge in back to back games against Eau Claire and Oshkosh on Feb. 4 and Feb. 8, respectively.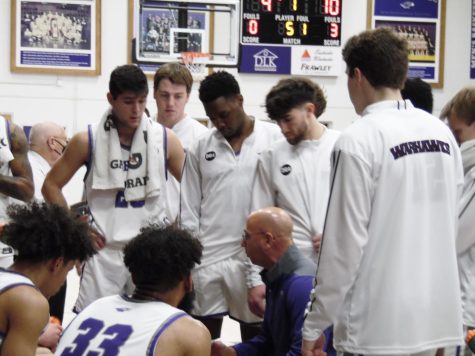 The wrestling team is winding down a relatively disappointing team season. However, there are some individuals that are at the pinnacle of their dominance. The group features seniors Jaritt Shinhoster, Dakarai Clay and Jake Buford.
Shinholster cemented himself in Warhawk and college wrestling history when he put up arguably the best run by a Division III wrestler at the Ken Kraft Midlands Championship in late December. Shinholster finished as the runner-up with 184 points after defeating four DI wrestlers, including two top-20 nationally ranked ones.
Shinholster is now sitting as the second ranked DIII wrestler at the 184 weight class. According to UWW Sports, he earned victory number 100 of his career on Friday, Jan. 20. He looks to build off of his momentum in an attempt to take the number one spot. Shinholster will have a chance to do that at the Pete Wilson Invitational at the end of January.
The swim and dive team took home the wins against Lake Forest and Lawrence University, by scores of 135-119 and 195-84, respectively. They will be wrapping up the season against Eau Claire before diving into the WIAC championships starting Feb. 15.