Turning pro at age 20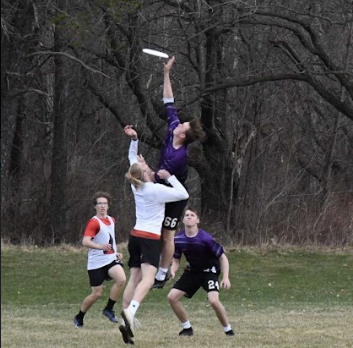 Ryan Baker, Men's Sports Assistant Editor
February 12, 2023
The American Ultimate Disc League (AUDL) is a semi-professional ultimate frisbee league that was founded in 2010. In the past 12 years, they have been able to curate 22 teams across North America, with 19 of them in the United States and three in Canada.
With it being semi-professional, players do not receive game-by-game paychecks. Rather, they receive a portion of gate receipts and an ownership interest in the team. They also receive free travel, gear, and about $350-$700 per season. Most players will hold a full-time job while playing.
Key word: Most. Anthony Gutowsky does not fall into that majority. From Carpentersville, Illinois, Gutowsky is currently in his junior year studying marketing at the University of Wisconsin-Whitewater. In the middle of January, the Madison Radicals, established in 2013, held open tryouts for whoever believed they could play with the best. Gutowsky proved his worth and was able to make the team at the age of 20.
Being that young and being aware of the skill level you possess almost go hand in hand. Players like that have a sense of confidence every time they touch that field, court, or ice. Those players wouldn't have reached the point they are at without it. Gutowsky carries the mindset that no one can step up to him.
"I knew I was probably going to make the team, it was exciting, but I wasn't nervous that I wouldn't make the team," Gutowsky said. "I go out there and I think that I'm the best person out there, and I go out there with the mentality that you can try guarding me, if you want to, but it's probably not going to work."
Gutowsky began his career at the beginning of middle school and continued to play for the prestigious high school program Fox Valley Fusion. He first stepped on an ultimate field in seventh grade because his friends played and his math teacher was the coach, who told him to come out. It wasn't until the spring of sophomore year that he made the jump to varsity.
After graduating high school, he decided to come to Whitewater, meaning he was going to play for SubPar who plays at the Division I level. Now, Gutowsky will attempt to juggle school and playing for all three of the Madison Radicals, Madison club and Whitewater.
"I think I will be just fine," Gutowsky said. "We aren't outdoors yet, so I'm not sure what it will look like come that time, but I'm confident I'll be able to manage it pretty well."
With ultimate frisbee not being a prominent sport, it provides some difficulties at all levels. Mainly, all high school teams are not deemed a school sport, therefore they are on their own for funding, travel and everything else that goes into it. For example, Fox Valley Fusion is a program that includes three different high schools donning the same jersey name due to the low number of players.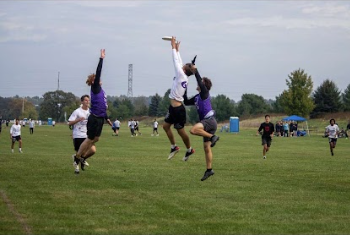 However, none of that prevented Gutowsky from developing himself as a player, building never-ending relationships and creating lasting memories on and off the field.
"There were people better than me that I would look up to, one guy is Justin. Super short, but extremely good and he would always beat me," Gutowsky said. "Also, my coach Allen, he taught me so many things and made my game so much better."
Gutowsky has had the opportunity to play at the highest of levels, which has opened up doors to some awesome memories. He flew to San Diego in 2022 to compete at Club Nationals, after his club team, Madison Mad Men, took home the trophy at regionals. In high school, there were countless across the country tournaments, accompanying that is three years at Whitewater. However, one stands out above the rest, and in that is some well-deserved revenge.
"Winning Neuqua Knockout for junior varsity my freshman year. We were playing this team from Pittsburgh that were just a bunch of jerks," Gutowsky said. "We beat them in pool play, and they were on Twitter saying some very vulgar stuff about our parents. They even released a video about it. Then we met them in the finals the next day and we smoked them."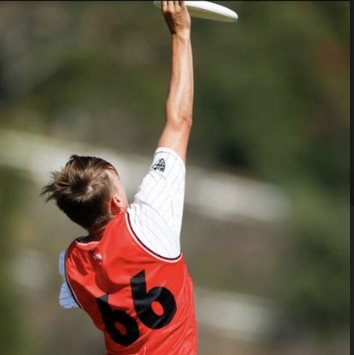 Gutowsky is about to hit the busiest time of the year. With Madison Radicals beginning, SubPar outdoor on track to start up, school in full force, and still practicing with his club team every now and again; he will learn to manage his time and make the most of every opportunity.