Soccer coach resigns to pursue new endeavor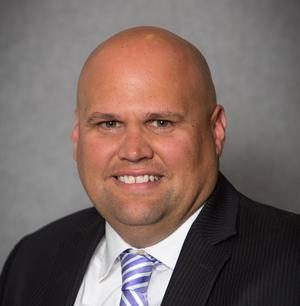 Head women's soccer coach Ryan Quamme is resigning from his role at the University and will be taking a position as a financial advisor in Whitewater. 
He joined the program as an assistant coach in 2008, and has held the head coach position for 11 years. With the evolving landscape of college sports, he thinks the program would benefit from a fresh perspective and is looking forward to a new challenge and being able to focus on spending time with his family. 
Quamme is most proud of the way he was able to communicate an emphasis on community, athletics and academics to his athletes, several of which earned scholar athlete awards in the WIAC conference.
Q: Why did you decide to part ways with Whitewater, and how did you know it was the time was right to make that decision?
A: Whitewater and Warhawk Athletics has been an amazing support for me and my family in the last 14 years. The real decision was based on being able to watch my two teenage boys compete and play in their respective sports and be around them. I think COVID showed a lot of people how their schedule affected the family until you had that time to spend with them. I think we have done a lot of great things here, but I was ready for a new challenge and I think the program is going to benefit from a fresh perspective as well. 
Q: How did you get your start here at Whitewater?
A: I got my start right out of high school. I had a few offers to play actually, but I decided not to and just started coaching right away. I was in the youth and high school game for a couple years. I ended up building a relationship with Whitewater's coach at the time, Greg Henschel, and eventually he brought me on as an assistant in 2008. Coach Henschel got the opportunity to go to be the head coach at UW-Milwaukee, and the athletic director at the time met with me and when I told him we needed to split the programs he gave me a choice of where I wanted to start. I felt more connected to the women's program and I have always had more success coaching girls and women. 
Q: What obstacles have you faced and how have you overcome them? 
A: I joke that I didn't get into coaching to become a fundraiser, but I became a fundraiser and you just find ways to do it. We have done youth camps, golf outings, cultivating donors and whatever we could do. I was driven that way, I wanted to win and to win you had to have money so it was just something that had to get done. I think we raised a lot and kept things going. I think people think we are more funded than we are and have more resources, but it's just because we worked for them and went out and got them. 
Q: What is your proudest accomplishment as head coach?
A: I would not have answered this way three years ago, but we have had several WIAC scholar athletes from women's soccer in the last decade. When you think about it, that is the most prestigious award an athlete can win in our conference, because it takes into effect the three areas that I really emphasize, which are community, athletics and academics. It wasn't about winning those awards, but that was a sign to me that those three areas were coming through to my athletes. Those that won that scholar athlete award for women's soccer really made it worth my while here. 
Q: How do you think you have grown and changed as a person since joining the program?
A: I have changed quite a bit and I think you have to in this profession. Generations of athletes are changing, the landscape keeps changing and you have to adapt to the times. I have had times where I go home and my wife will say, 'don't come home and complain about the next generation, either figure out a way to work with them or get out.' I think my style of coaching has changed drastically and I have been able to learn how to calm down and be a bit more laid back. It is also why I am at a fork in the road now. The transfer portal is starting to change things, and the name likeness image is starting to change things. So I had to decide if I should adapt and try and make it work or if it was maybe time for a career change.
Q: What does the future look like for you and your family?
A: I am going to move on to a financial advising role here in Whitewater. A gentleman is retiring at a local firm and I am going to be one of the people who is picked to fill in. He has built great relationships over the years and he wants someone who is going to keep building those relationships and cultivate some new opportunities and new clients. So I am still going to be working and coaching just in a different way. I am excited to be staying in the Whitewater community and be able to continue to support Warhawk athletics. 
Quamme and his family are planning on remaining as a part of the Warhawks community. He shared his plans on joining the quarterback club for the Warhawk football team and the tip-off club for his colleague Pat Miller's basketball team. 
Although Quamme is parting ways with the program, he is very grateful for his time spent with the Warhawks and plans on using the skills and adaptability he has gained as a coach in his role as a financial advisor.