Basketball wins WIAC, heading to NCAA
The UW-Whitewater Men's Basketball team (21-7, 12-5 WIAC) punched their ticket to the NCAA national tournament Sunday Feb. 26 with a victory in the WIAC championship game at UW-Oshkosh. The Warhawks will play in the national tournament for the first time since the 2016-17 season.
Whitewater jump started their run to the national tournament by hanging on in Kachel Gymnasium and defeated UW-River Falls (11-15, 5-10 WIAC) in the first round of the WIAC tournament on Monday, Feb. 20.
The Warhawks 69-67 victory came down to a Drew Fisher tie-breaking layup with just 10 seconds to play.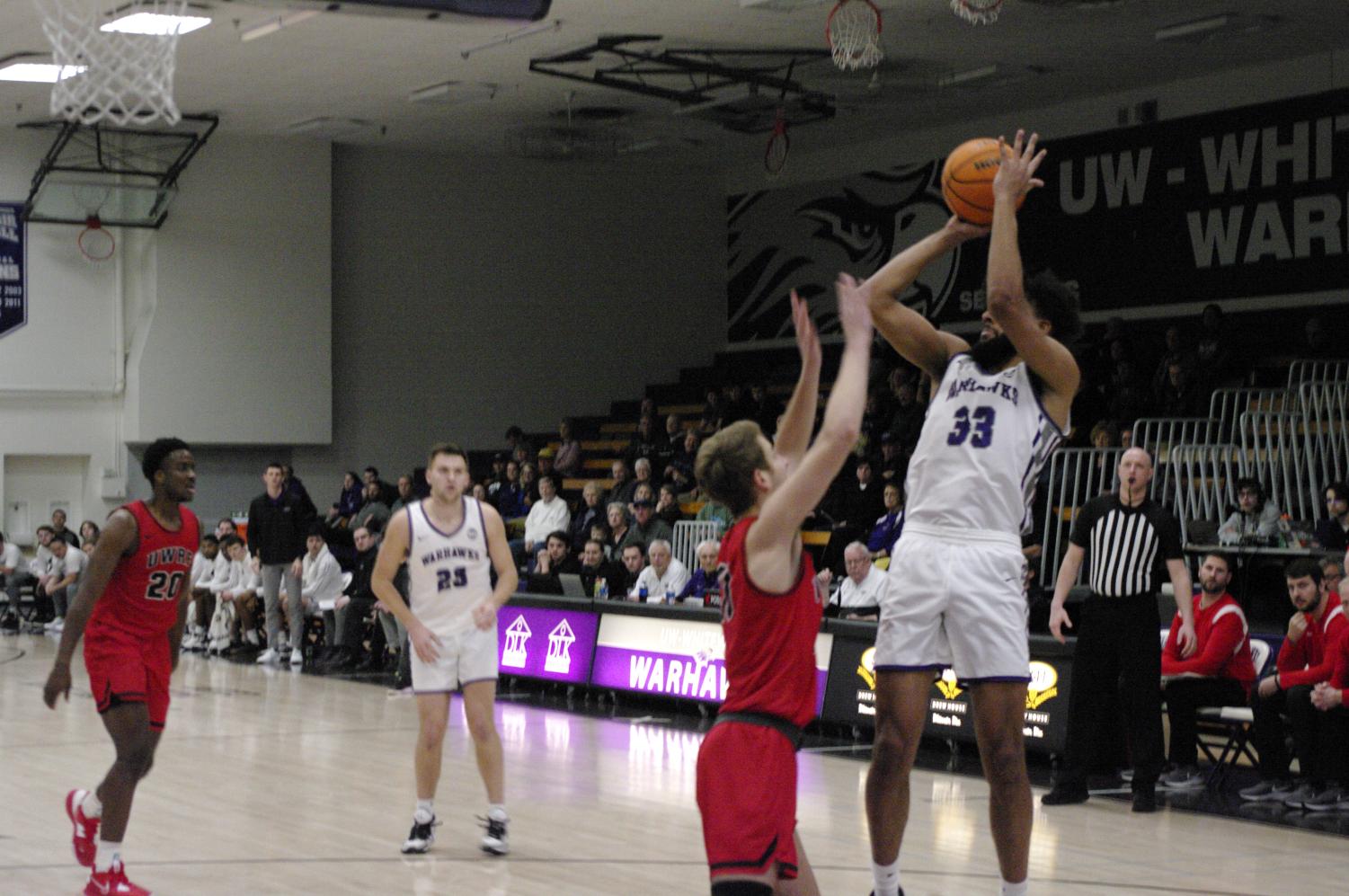 The win propelled them into the conference semifinals where they upset second seeded UW-La Crosse (19-7, 10-5 WIAC) 72-68. On Sunday they won 92-79 at top seeded, and No. 11 in the country, Oshkosh which sealed their fate and sent them to the NCAA tournament. 
In their game versus River Falls the Warhawks were threatened by the River Falls center Rodrick Payne, who scored 25 points. Attempting to contain him was something Whitewater knew would be challenging going into the game.
"Scouting report knew it was going to be tough coming in. He's been tough all year for us," Warhawks guard Delvin Barnstable said. "But we did as much as we could and we limited shooters at least."
Payne was the game's leading scorer but 16 of his points came in the first half, head coach Pat Miller said that he designed his coaching plan to apply stronger pressure to him in the second half.
"Payne was seven for seven in the first half and he only had three shot attempts in the second half. So we did a better job," Miller said. "We didn't want to double him in the first half, I didn't want to show that that early, and we brought a little more help in the second half, thinking that depending on that they would have to go to two bigs because we were beating them up inside and that gave us an ability to help off of that. I thought we were disruptive enough in the second half to hang in there."
The second half opened with just a three point advantage for the Warhawks, the lead never grew to greater than nine points.
Around the 13 minute mark, after a handful of calls and luck going against the Warhawks, the home crowd started getting rowdy as sophomore guard Jameer Barker and other Warhawks began to find a rhythm.
River Falls' Dylan Parker and Mason Anderson made a number of shots keeping the Falcons on the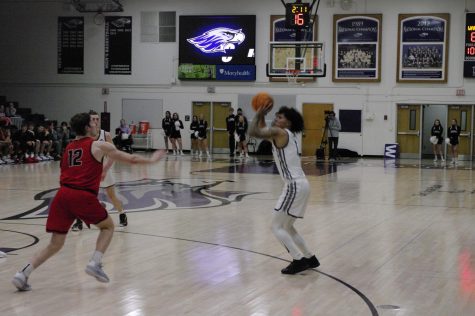 Warhawks tail. The teams traded blows for much of the remaining clock. 
"Second half, I just knew we had to win, we've got big goals for this year so we came out in the second half ready to go," Barker said. "We knew that's what we had to do so that's what we did."
In order to stay in the lead and keep the pressure on, Whitewater kept many of its players in for extended periods. Miles Barnstable played 36 minutes in total, Delvin Barstable was on the floor for nearly 34 minutes and Barker was for 33 minutes.
"It's tiring but in a close game like that I really don't feel it. On those timeouts is usually when I feel it but in the game I'm locked in, I'm good," Delvin Barnstable said.
With just over two and a half minutes to go Delvin Barnstable knocked down a three pointer then followed it up with a steal and break away dunk, putting Whitewater up six and forcing River Falls to call a timeout to slow down the momentum.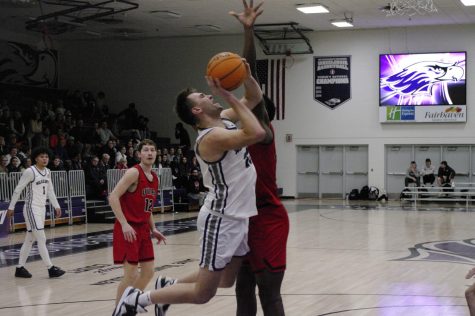 The Falcons closed the gap and the Warhawks leading scorer Trevon Chislom, who finished with 17 points, fouled out of the game with just 41 seconds to go. In addition, just seconds later Elijah Lambert fouled out, forcing Whitewater to go off script as River Falls tied the game.
"To win those games down the stretch we need guys who can make plays and play unscripted, I thought we did a really good job of that, especially at times in the second half," Miller said.
Drew Fisher, who had clocked just under 13 minutes of playing time in the game and only had 2 points, stepped up to the occasion and hit a layup with 10 seconds left, doubling his point total for the night. He went on to get the rebound after a failed game winning attempt by the Falcons, pushing the Warhawks on to the net round.
"We knew if they scored then our season's over so we knew that we needed to shut them down right there so that's what we did," Barker said.
The Warhawks now look to the selection show on Monday to find out who and where they will play in the NCAA tournament. They enter the national tournament with an 11-1 record in road games and boasting a five game win streak.