Best food on campus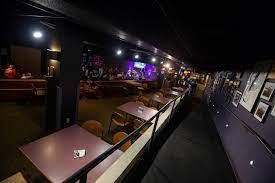 On campus there are many different places on campus that specialize in different food options. On campus there are locations on the six pack side and the other side. Of these locations; the restaurants include Drumlin, Esker, Einsteins, Down under, Ikes, Prairie street, Erbs and Gerbs, and Willies. Of these locations, many tend to solely eat from the dining halls during the meals, and use their dining dollars and purple points while eating the snacks offered throughout the UC. Many of these locations on campus are filled with people during the usual meal times, but it is not unusual to see them flocked during the day while people use them as study spots as well. 
In the Best of Whitewater, from previous years, the main favorites have been Einsteins, and Ikes, but, with this year, Einsteins has been having long lines that have been making people shy away. Although, the specialty at this location is bagels, students tend to want to go more in the morning, while this location closes around 4pm. This causes students to not want to go as often; although when taking a survey, students tend to like this option for between classes. The other winner from last year was the 'Ikes Schaffer' commons; which hosts breakfast from 7-10:30 am, and hosts lunch from 11-2pm for students that have the meal plans. Ikes is especially popular because the breakfast has space that allows students to take their meals and study while eating; or because it is within the space that the students usually pass through. Ikes is especially popular during the morning. 
Also on campus, there are smaller locations that students tend to enjoy as their 'snacking areas' because they are quick and are within walking distance of their classes. These include the Smart Smoothies, and Willies; these places are usually packed during passing periods and throughout the day during meals. But, when speaking with students this semester, the results have been different; also something that makes the students have different views are their schedules and their location of housing each semester. 
"The Down Under may be my first choice, but I usually enjoy Drumlins offerings; mainly because the others don't take meal swipes until later in the day. For me, eating on campus really depends on what mood I am in; and the time," said Alex Phipps, a freshman on campus this year. 
For her, she tends to eat at the dining halls during the day because it is easier than waiting forever in the lines at the UC. 
Of these places on campus; students tend to have busy schedules that don't allow them much time for meals throughout the day, which is why the dining halls; which are self-serve, tend to be more popular. But, overall, the conscientiousness is that the down under, though it may take a long time to eat there, is the fan favorite. 
"My favorite place to eat on campus would have to be in the UC, the Down Under, the 'Heat and Fire' is my absolute favorite because their food choices are different than at the dining hall and is within walking distance from classes," said Christian Romano, a sophomore on campus.
 He agrees, along with most of the freshmen and sophomores, that this location is one of the best on campus because it has options that aren't the same as the in and out daily occurrences that happen on the rest of campus. At 'Heat and Fire' you can find chicken tenders, pizza, burgers, salads, and more. This location has options that cater to many different cuisines. This location does take meal swipes only after 2pm and is usually pretty packed, but it is still a fan favorite. 
To find out more information about students favorite places on campus visit the article titled: "Best of Whitewater" for other information on the students on and off campus favorites.