Turning in the keys: summer dorm information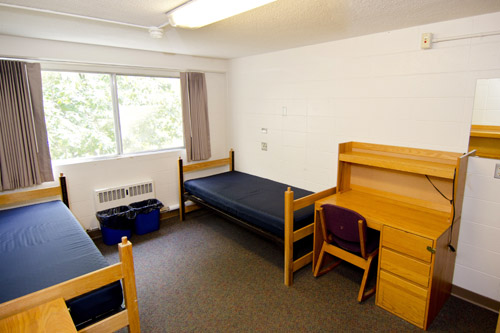 With the end of spring break, UW-Whitewater is in the final weeks of the spring 2023 semester. For students living in on-campus residence halls, there are important upcoming dates for student living in the fall of 2023 as well as move-out dates for the current semester.
For students planning on living on-campus during the fall semester, applications for standard rooms (including Arey, Clem, Fricker, Lee, Fischer, Bigelow, Wellers, Tutt, Wells East, or Wells West) open Apr. 11. The waiting list for Pulliam and Ma'iingan halls open on Apr. 14. Both applications can be located on the UW-W student portal (can be found on the UW-W website or through WINS). 
All residence halls on campus will close on May 14, at noon. Students have 24 hours following their last final exam to have everything moved out of their room. Check-out procedures include returning the room to the layout it was in upon arrival in the fall, as well as deep cleaning of all campus-issued items (beds, desks, drawers, and chairs). Lofted beds can remain lofted during departure, however, bunked beds will have to be disassembled. 
This year, a new storage system, Storage Squad, will allow students to store their belongings over the summer for little to no cost. Reservations can be made up until Apr. 24, and more information regarding material drop-off and fall pick-up locations will be sent out. 
With the end of the semester rapidly approaching, more information on summer living, dorm closures, and student living for the 2023-24 academic year can be found on the UW-W housing website, https://www.uww.edu/housing.