Warhawk Tennis shuts out Edgewood
In their first outdoor home match of the season, the UW-Whitewater Women's Tennis team shutout Edgewood College 9-0 on Tuesday April 19. 
The doubles matches went through routinely and fairly steady but a few were dogfights. Especially for senior Courtney Day and sophomore Gianna Nikoleit's match. It was very back and forth with the points in the beginning, but eventually the women evened out the points and came through to win their match.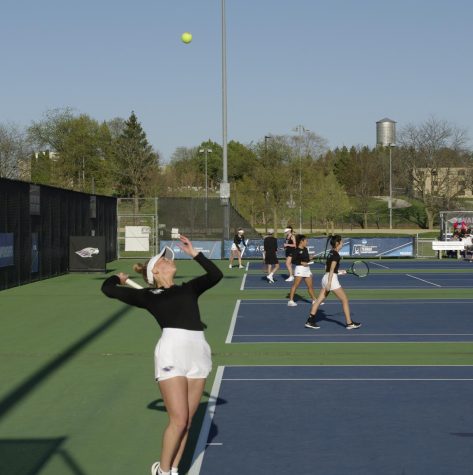 "I think a lot of it was me and my partner's energy," Nikoleit said. "We kind of started off slow and then got more hyped with it. We were more consistent with our shots and then once we got into that, we started winning points. We were also encouraging each other and that's mainly what got us hyped up."
The team knew going in that Edgewood could be steady with their matches, and that they'd need to bring their all to stay consistent if they wanted to win. They continued to stay competitive when it came to the singles and got some good points to keep their opponents points below three.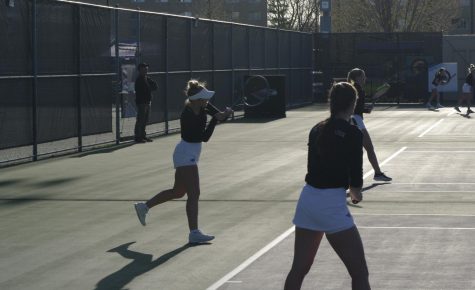 "I told the players beforehand to watch out because they're a bunch of real steady players and they're fighters," head coach Frank Barnes said. "I think the players did great overall. But now, we have to focus on the Final Four. We don't want our season to end, so there's a little bit of pressure to win that again. But our focus is probably going to be on doubles, because we're pretty steady on singles."
As Barnes said, the Final Four is the next thing on the team's mind since this was their last match before the tournament. The team is set to play against UW-Lacrosse on April 29 and the tournament will be hosted at home.
"I'm pretty excited for the tournament," Nikoleit said. "I mean, we've been practicing really well all year long this semester, so I feel pretty confident going into this final four. I think it was a pretty good day today, our team is always very supportive of each other, and we will continue to be, especially for the Final Four."
Looking through the season, Barnes also recognizes the progress, but hopes that can continue through the tournament.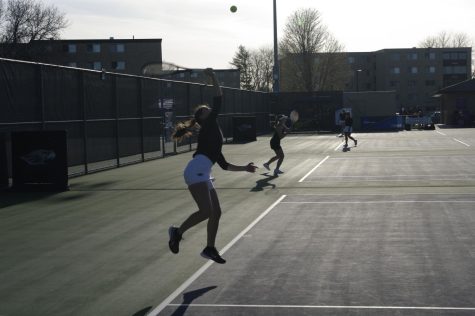 "Our progress has been really good," Barnes said. "Our young players, freshmen and sophomores, just keep getting stronger. And then our leadership at the upperclassmen level has been great. Everyone's all about teamwork and we want to see how far we can go, even hopefully to the NCAA."