701st win came in extras
Ryan Baker, Men's Sports Assistant Editor
April 30, 2023
Another milestone was hit for head coach John Voldenlich for the UW-Whitewater Baseball team. On April 27, Vodenlich brought home win number 701 versus Edgewood College.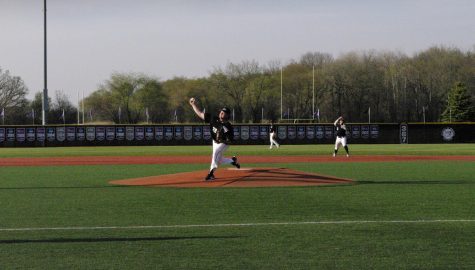 The 11-10 win came after a near four hour bout between the two that went into 11 innings. Whitewater had put out 12 different pitchers, not one pitching more than 5 outs. 
Outfielder Jacob DeMeyer opened up the game with a two-run rocket over the wall. After that, it was consistent scoring from the Warhawks. They were able to put up a run in innings three through six, then added another in the eighth, two more in the ninth and a walk off in the 11th. 
Going into the ninth inning, Whitewater was up 8-4 and it looked to be an efficient win. However, after some miscues and good hitting from Edgewood, a six run inning pushed Edgewood out in front 10-8.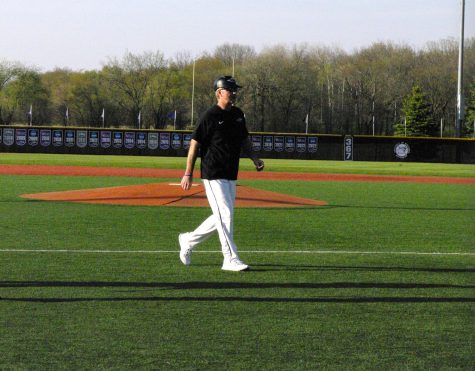 The Warhawks fought back courtesy of a two-run triple from second baseman Adam Cootway. The 10th inning was a stalemate, then in the 11th errors cost the game for Edgewood. 
First baseman Donovan Brandl reached by an error, and that brought up third baseman Matt Korman to walk off the game with a single up the middle. 
Giving up six runs in the ninth inning and relying on errors won't help the Warhawks win too many games the rest of the way. They will be looking to iron out the wrinkles in a timely manner with the end of the season approaching.