Whitewater celebrates many fall events for the community to come together with the city markets, the Whitewater Storytelling Festival, hike trails, Whitewater Spirit Tour and events that Seniors in the Park are planning on taking part in with the community. 
There are the events like the Whitewater Storytelling Festival, Whitewater Spirit Tour, hike trail mammoth tours, and city market in the fall. 
"Coming up in the fall, we have the storytelling festival on September 23rd and the entire month of October is the mammoth height challenge where people can hike the trails near us. If they visit our hike trails, they get a little check mark for visiting and trail community. So, we're kind of gearing up for that,  we have the spirit tour happening on Friday, October, 20th and Saturday, October 21st. The Shop's Small Holiday Market is on November 25th," said Interim Chamber Director, Katy Wimer. "The farmer's market is every Tuesday from 4 to 7 pm at the Historic Train Depot that's Cravath Lakefront park across the street from the Sweet Spot and that runs through the end of October. Then it will move indoors and it's a much smaller market with no live music and food with just produce vendors or baked goods. They will move indoors at the public library from 10 am to noon in the community room of the library on Saturdays."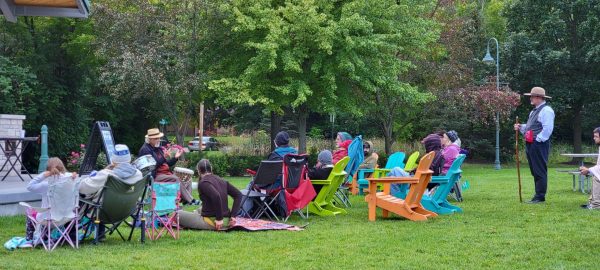 Seniors in the Park do some events with the community in the fall that would take place at the Starin Park red building with seniors in the community from Whitewater and some from Jefferson would come to these events.
"We have a flower pressing class coming up. We've got a couple like memory screens, which are for dementia and we've got an author book talk. There's kind of a local author that has written a couple of books, she's coming to talk and then we're going to do a Packer party, and then we're also looking at doing a Halloween party. So our Senior Center hours are usually from, like, 9 am to 3 pm. We're gonna do Seniors in the Park after dark and it's at 5 to 6 or 5 to 7," said Adult Program Coordinator, Jennifer French.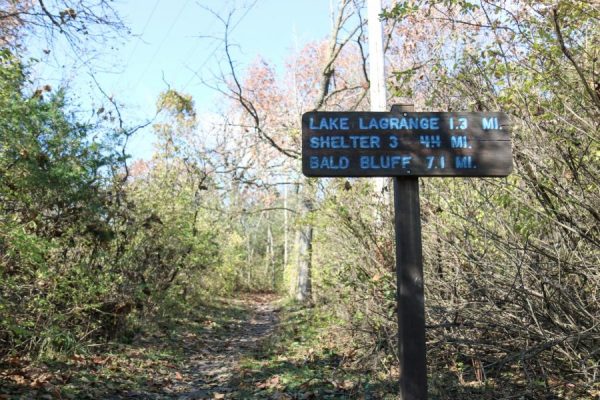 Join up with the City of Whitewater with their fun fall events bringing people together for storytelling festival, s'mores around the campfire at the festival, exciting hikes around the city's trails, and hearing about the spooky history on the Whitewater Spirit Tour. Have some fun with the seniors from Whitewater with the Seniors in the Park's events with Packer party, Halloween party and some fun activities to make memories with.