Looking for a new style? Something maybe a little… unique? ARANDA-BeUnique offers the latest trends in women's and men's clothing ranging from sizes xs-6xl. 
ARANDA-BeUnique first opened their doors on Nov 9, 2013. ARANDA's  first began by a bunch of the Aranda girls, a family, of which have many different personalities and styles and decided to combine their own taste and became a clothing store and put their work out for the Whitewater community to see. This store is located on Main street, the oldest and most popular area of town. Their location is essential to their business, as it is centrally located with food around, and bars near them; for day and night life. 
"Shopping at Aranda offers the unique experience of working with a lifelong community family" said owner , Patricia Aranda. Patricia, hires about five employees to keep the circle of staff small and in order to create community within the workers and shoppers. This shop is owned and operated locally, as to keep the community at the center of the store. ARANDAS offers many styles of clothing, from business casual to casual wear, and everything in between. Looking for shoes to try on during a girls day? They have a big selection of shoes for weddings to business meetings to going to the park. Starting from a set of unique styles, this store brings fashion to an accessible place in the middle of a college town.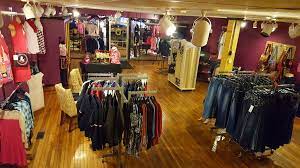 Along with their varying style, they also have accessories to go along with their large variety of clothing. These include, scarves, jewelry, belts, purses, and wallets; for all events, big or small. 
"I think that having something with so much variety helps the community but also helps the college students that are trying to chill after a long week of school. The vibes are very calming there." said Aurora Schock, a sophomore attending UW-W. She visits the store when she goes to breakfast at Jessica's, and then takes a lap around the town. 
Their store is open Tuesday to Saturday, with hours varying; and closed Sunday and Monday. To find out more about ARANDA, and their store, visit them at 177 W Main Street, Whitewater, Wisconsin, or visit them online at Discover Whitewater, https://www.discoverwhitewater.org/whitewater-directory/aranda-unique-appeal/.